6 MONTH PRE-ORDER: Tearcup Teacups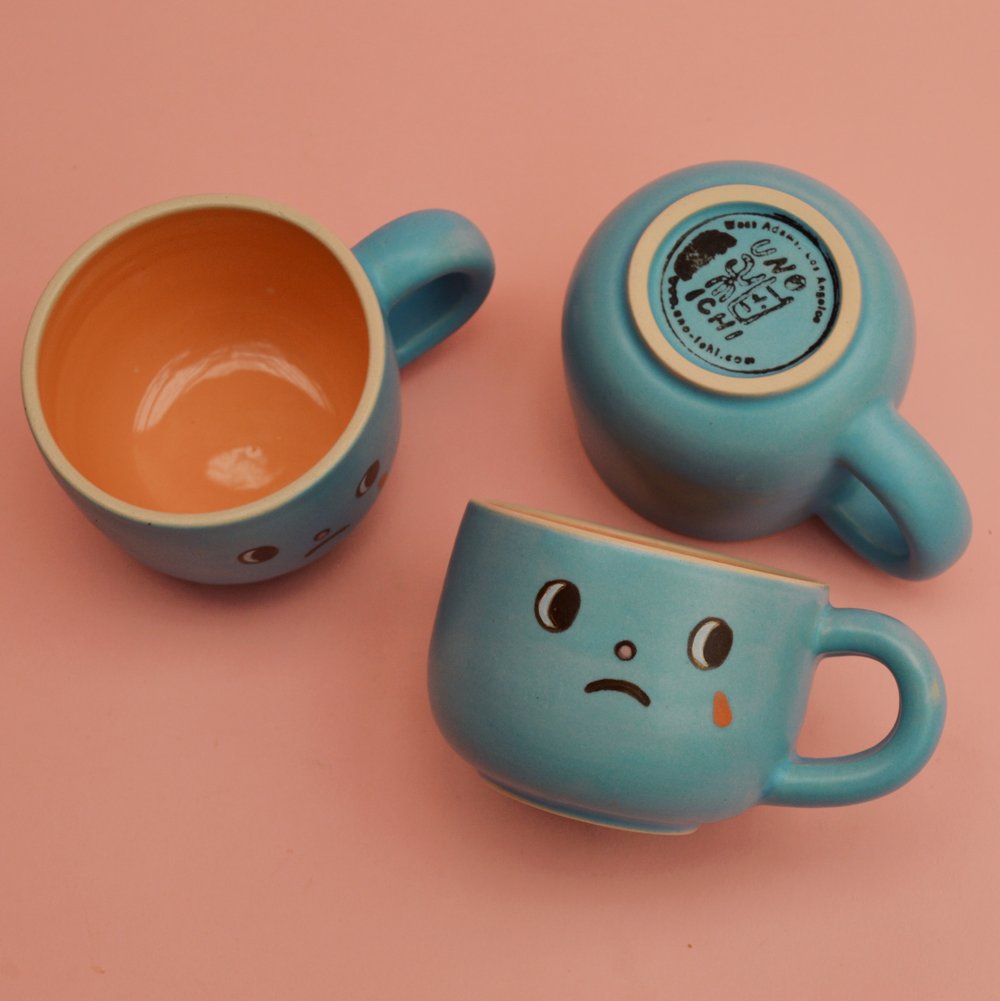 PLEASE READ <3:
This is a pre-order item you are purchasing, meaning it has not been created yet. I will be making and shipping these out over the next 6 MONTHS. Please only purchase this item if you are okay with receiving it in August 2021.
Description:
A little cup to hold your tea or tears.
Handmade teacups thrown on the wheel with a white claybody. Satin robin's egg blue outer glaze with a handpainted sad face and tear on the outside. Grapefruit-pink glaze on the inside. White clay-body rim.
3.25" wide, 3" tall. Holds approximately 8 oz of water or tears.
Handmade by Hana Ward.
** Please note that the glaze has been changed on these cups from a bright blue to a Satin baby blue. All cups made after October 31, 2020 will be made with the satin baby blue glaze.