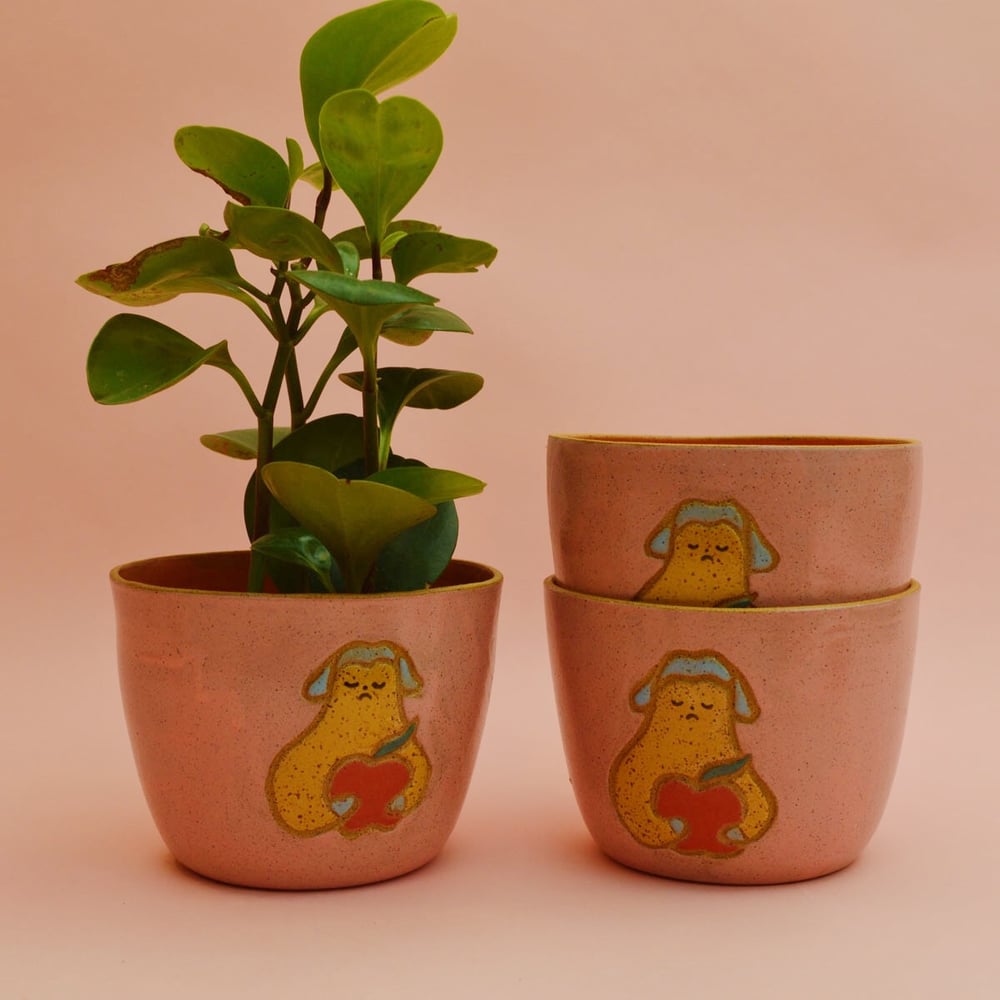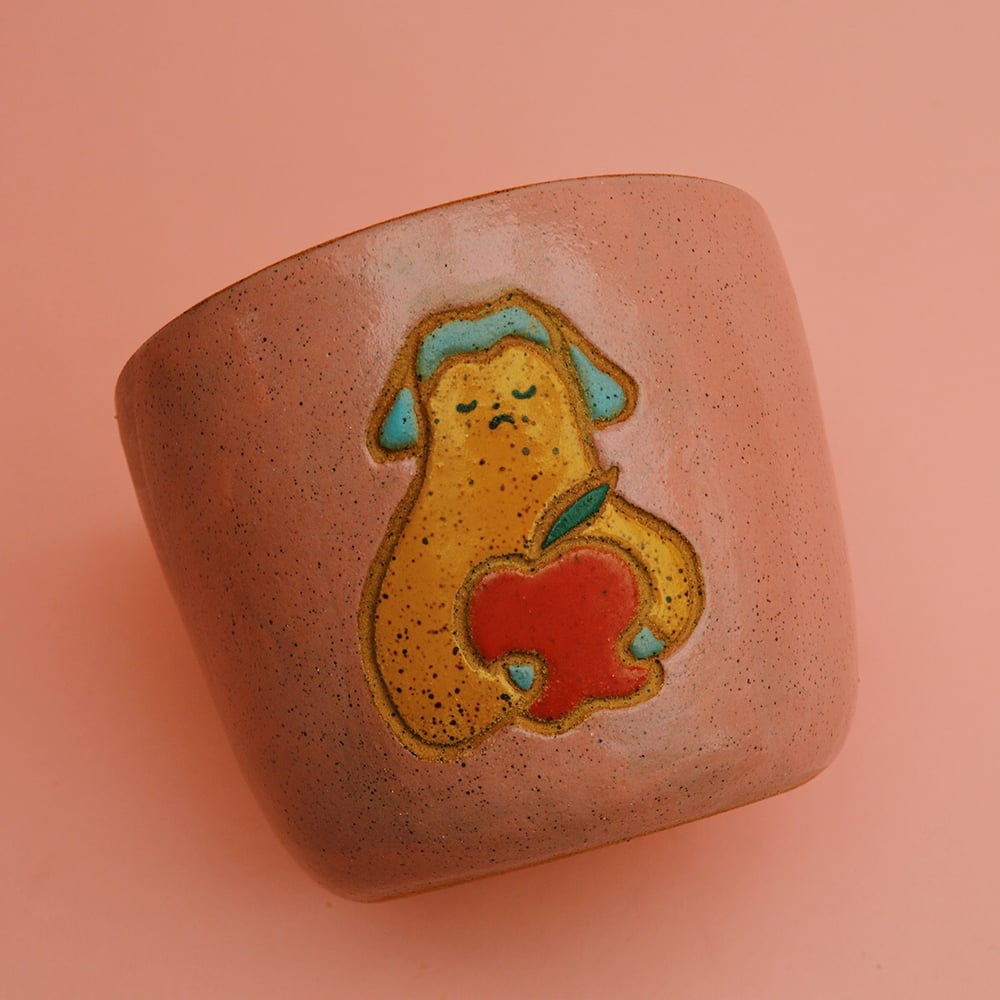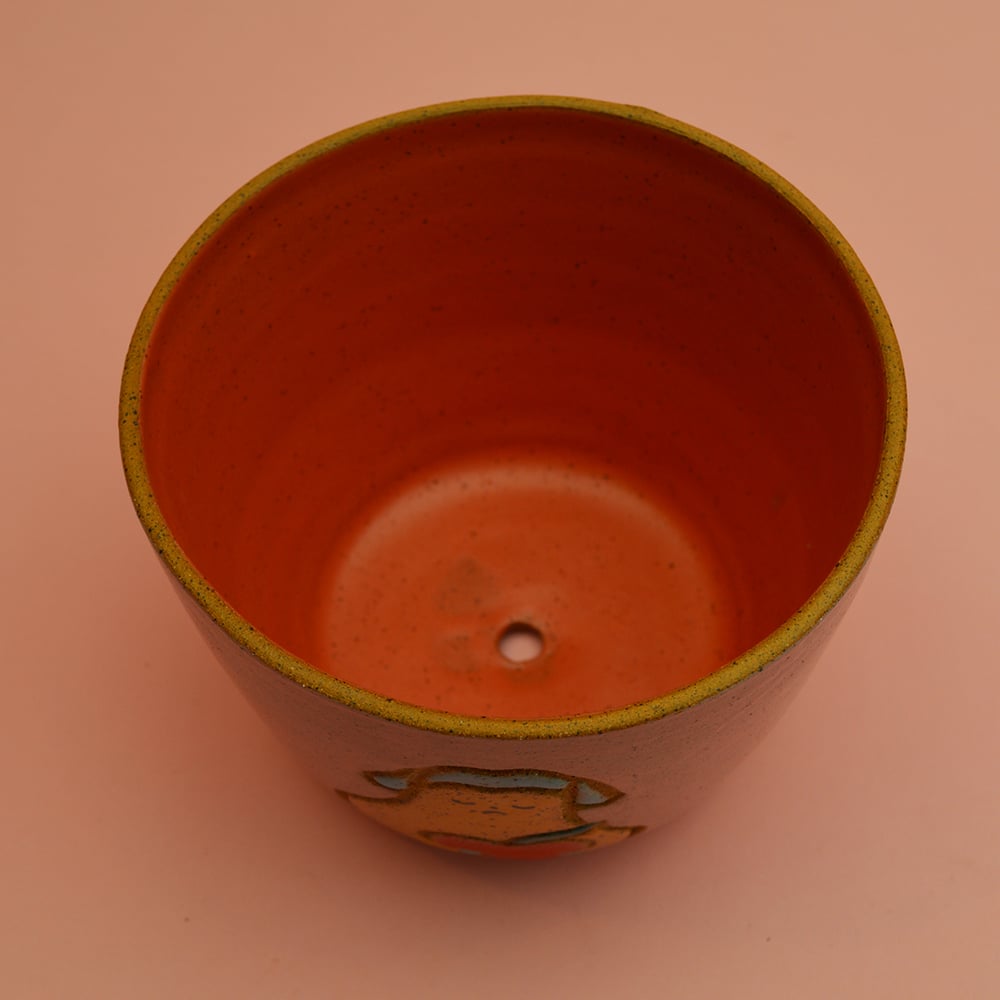 Arrington is a new character. He is shy but slowly making his debut. He likes apples. (Like, seriously, don't touch his apples).
This planter is thrown on the wheel with a speckled clay body. It was then carved and painted. Coral glaze on the interior. Pink glaze on the exterior.
Approximately 6" wide, 6" tall.
Handmade by Hana Ward.