Arrington Sculptural Fruitbowl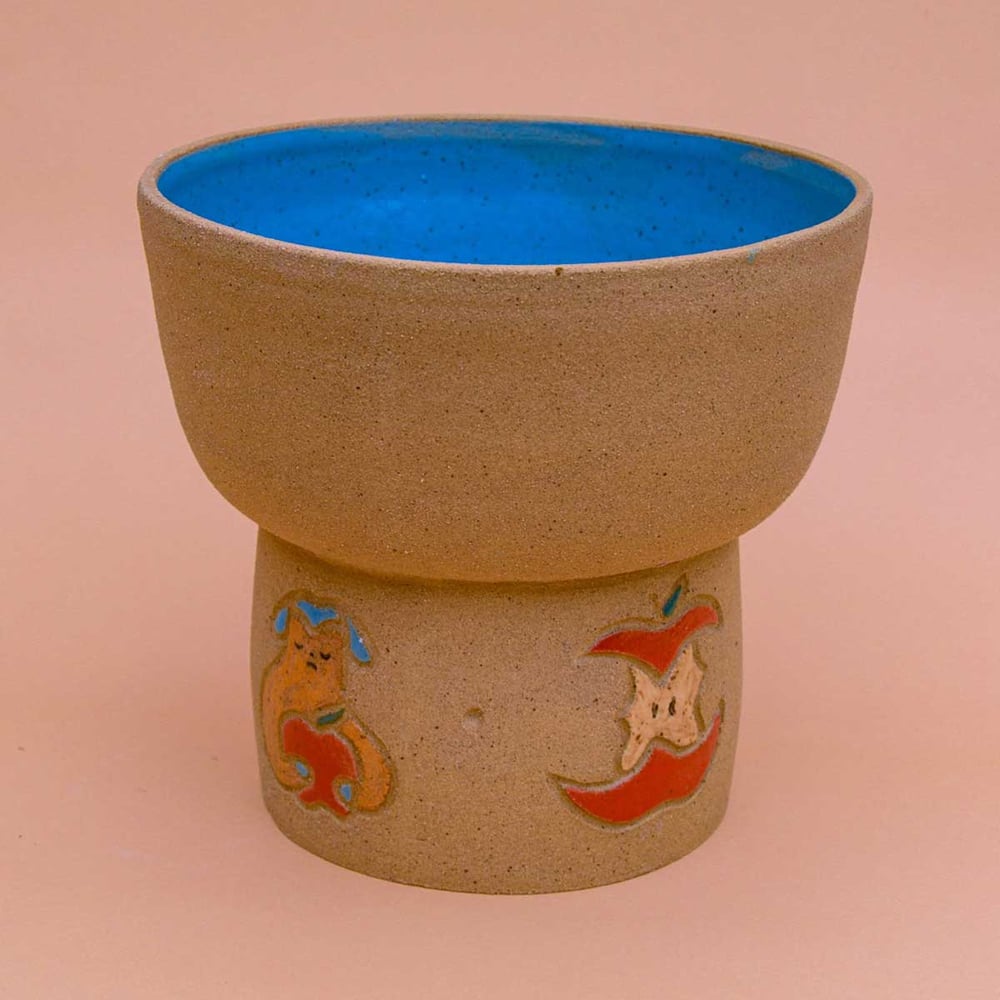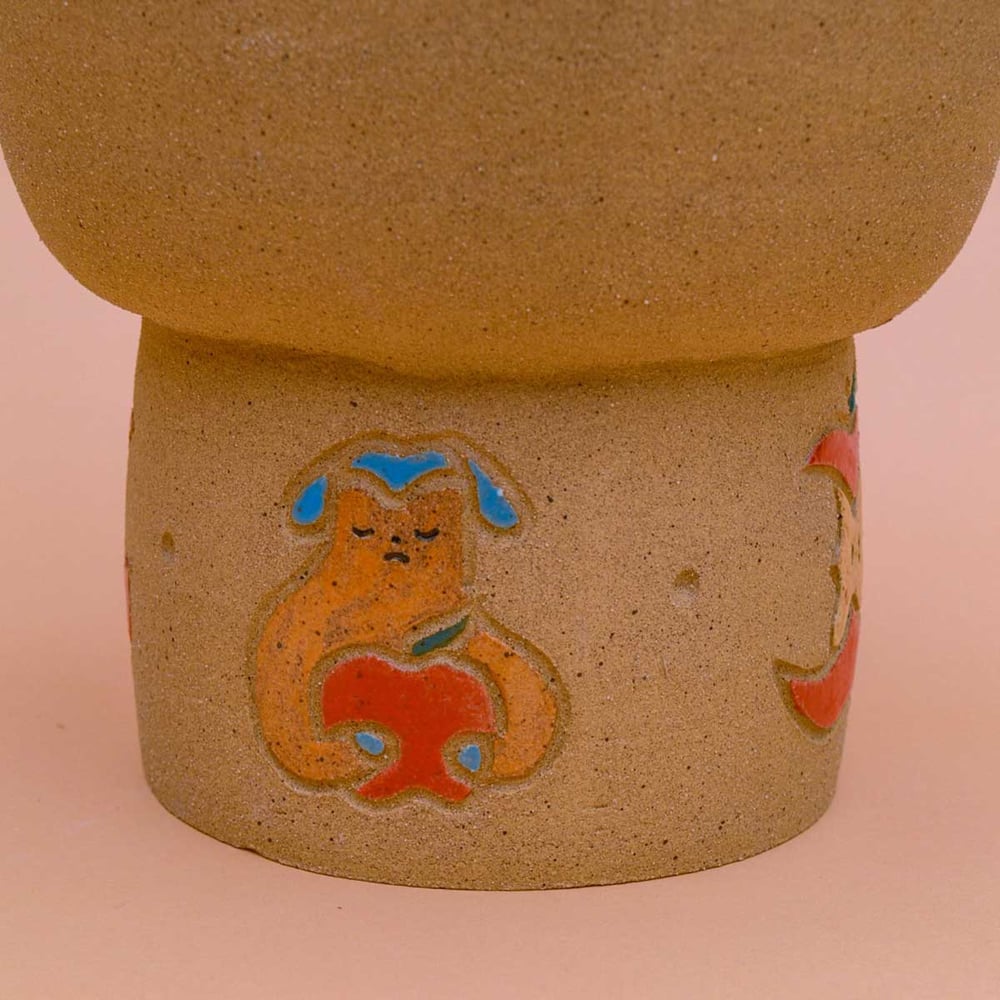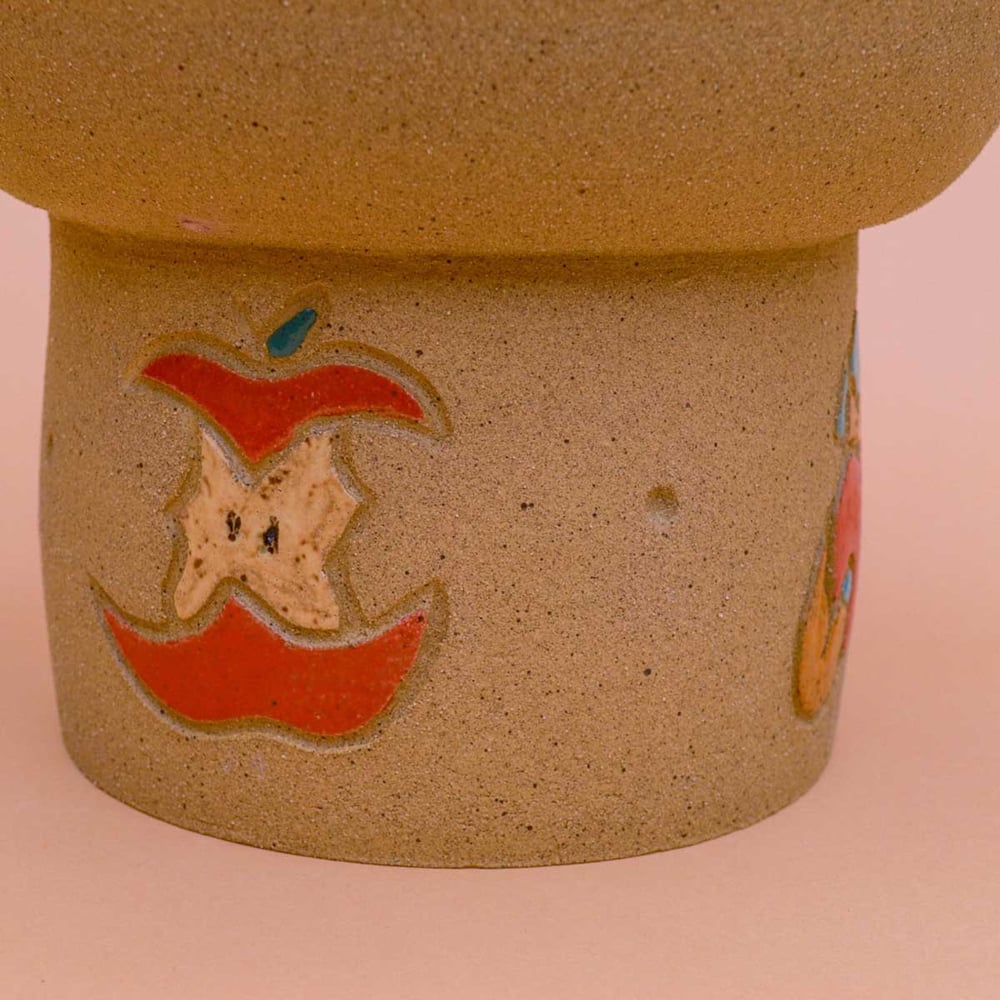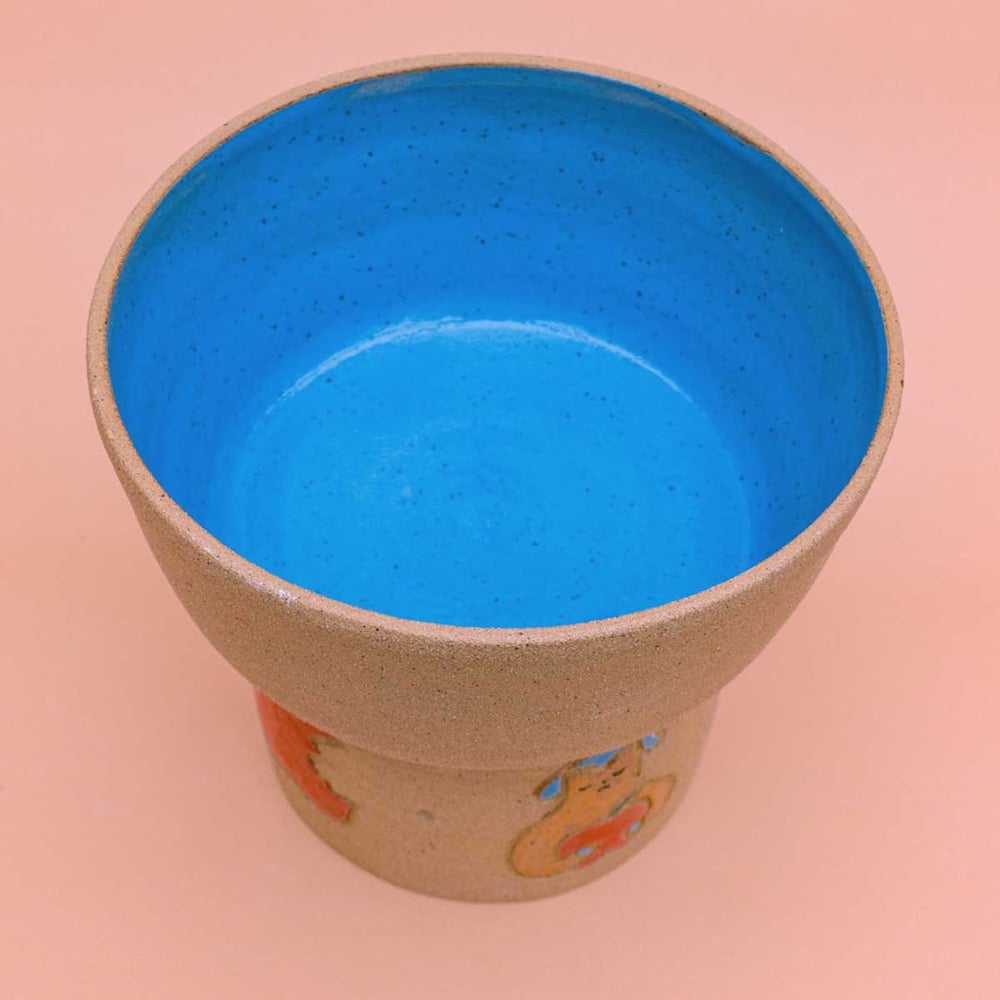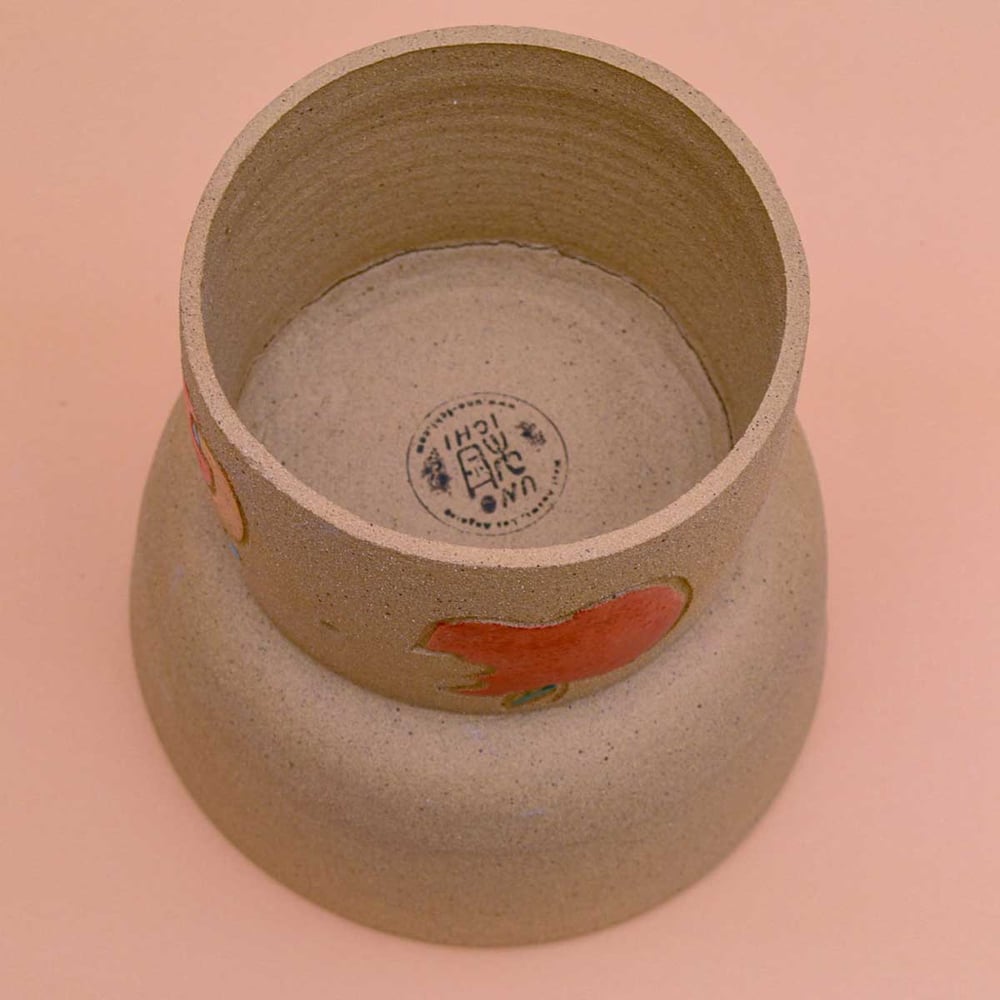 Arrington is a new character. This is his shy debut. He likes apples.
This fruitbowl is thrown on the wheel and then assembled. There are various images of apples and Arrington around the base of the fruitbowl stand that have been carved into the clay and then painted. Bright blue glaze on the interior.
There is only one of these.
Handmade by Hana Ward.