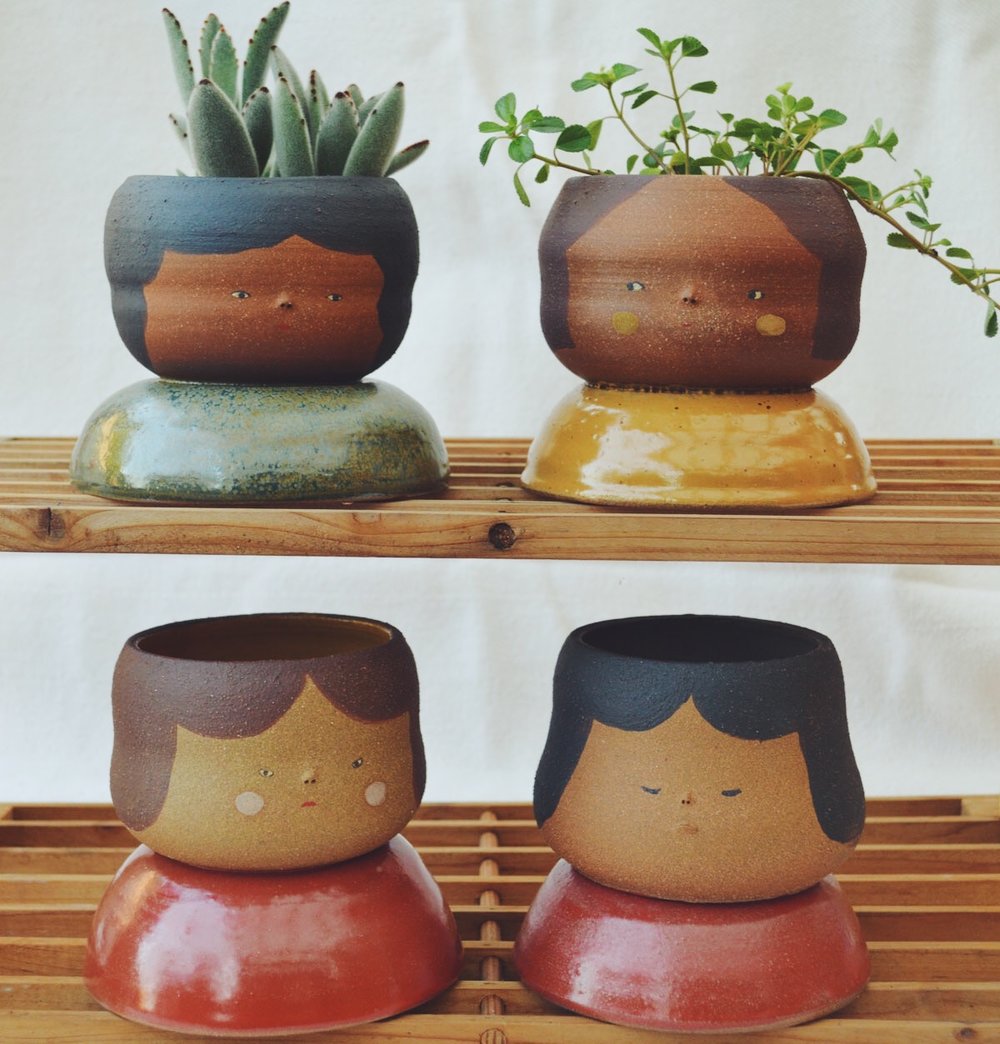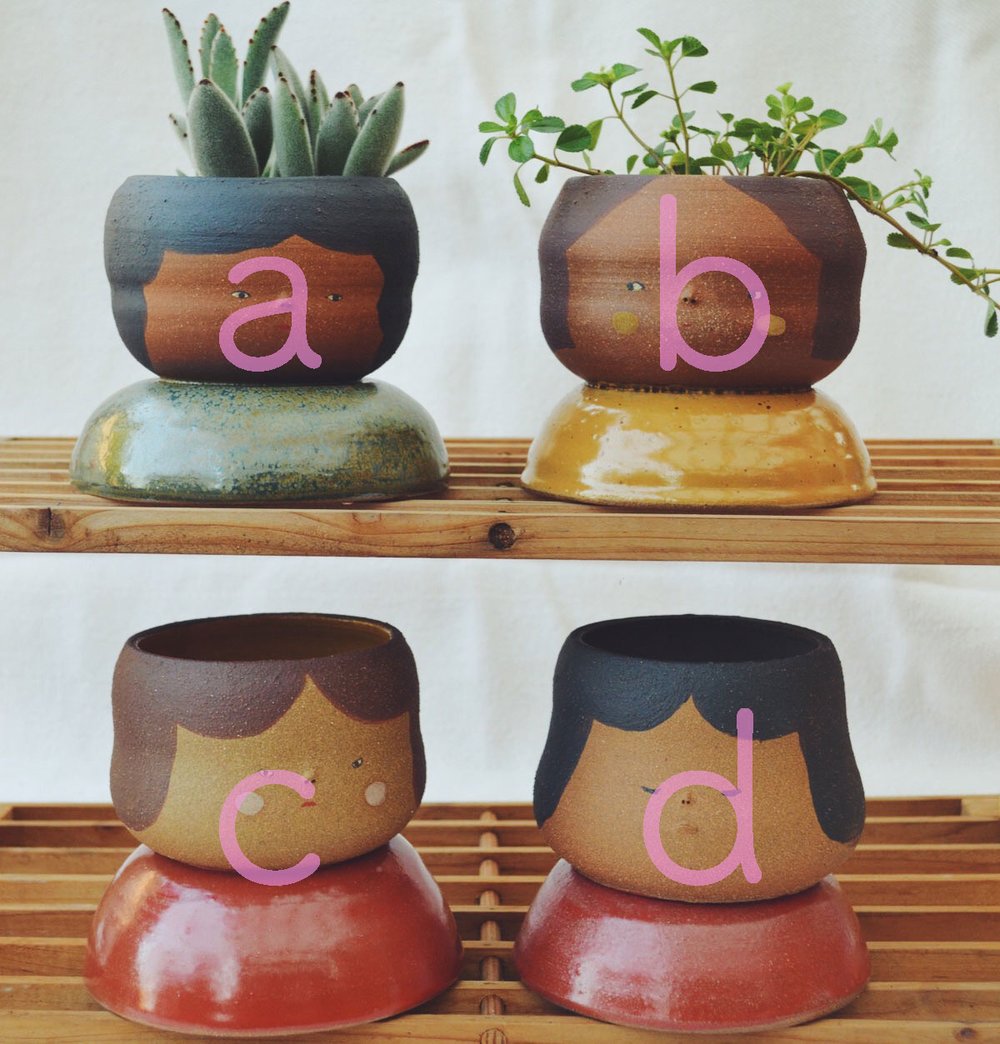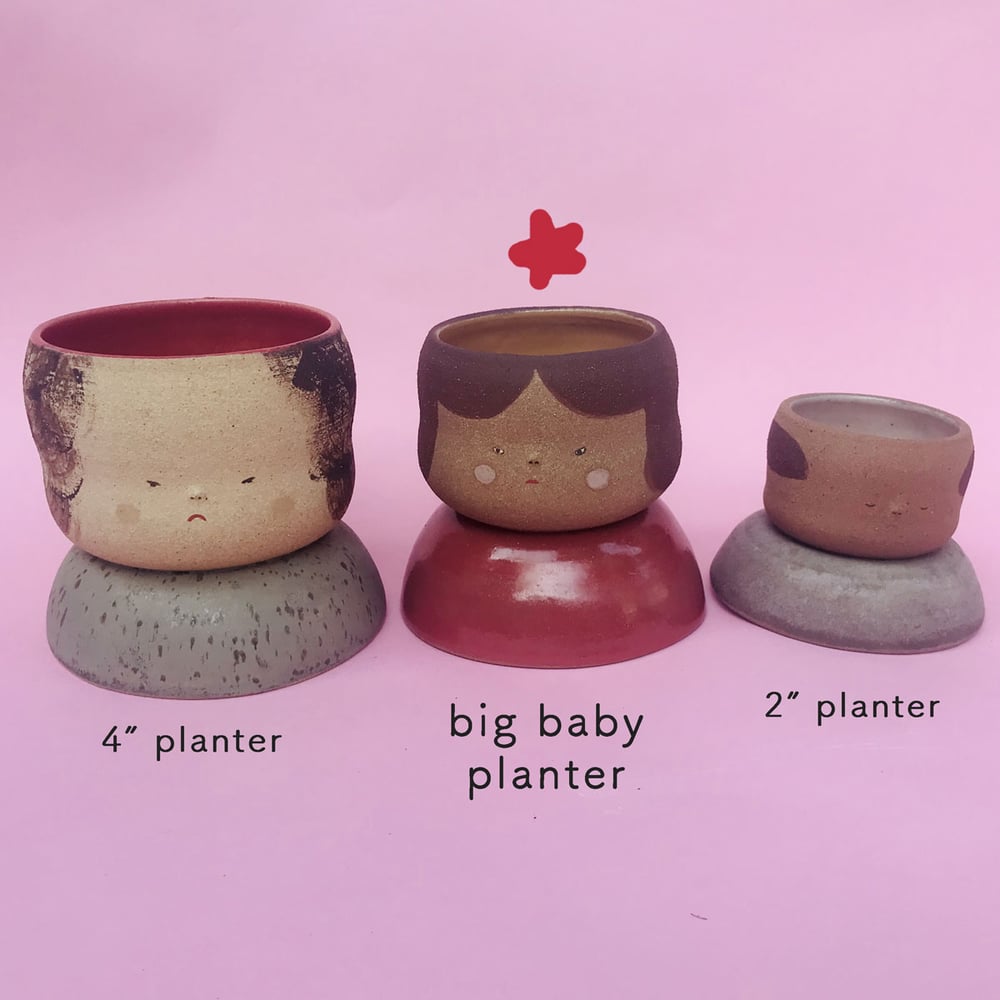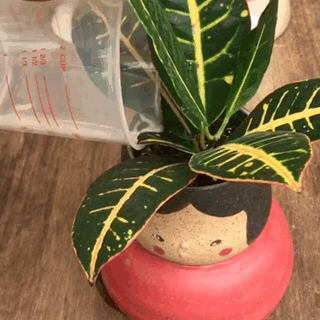 ** These are planters that came out in between the 2" size and the 4" size. I am calling them Big Baby Planters. **
Wheel-thrown planters in the style of "niñas y chicos" (but with shoulders!) made from various clay bodies. The top portion holds the plant, while the bottom portion creates space for drainage. You can place a secret dish underneath to catch water or simply place the planter on a plate. Hand painted and hand sculpted facial features. Each piece is one-of-a-kind. Glazes vary depending on character.
3.75" wide, 5" tall. Fits 2" plant with room to grow or repotted 4" plant.