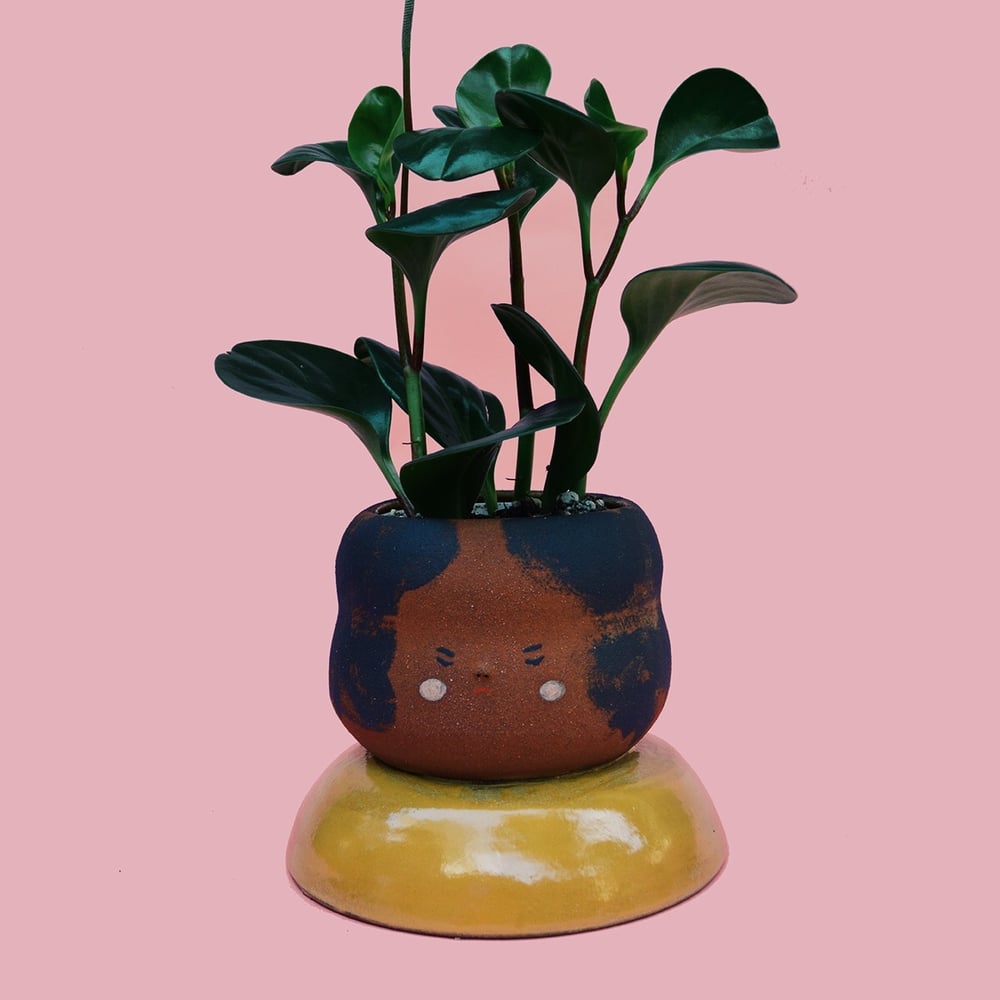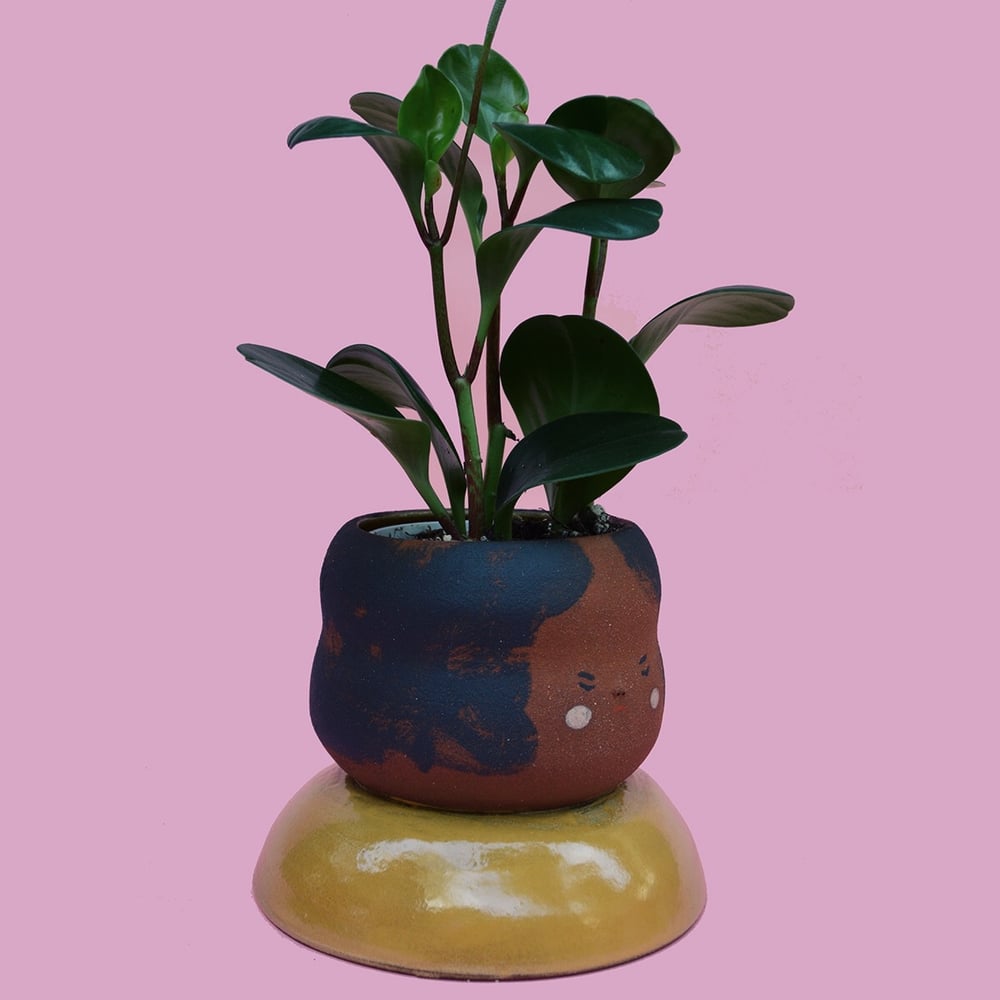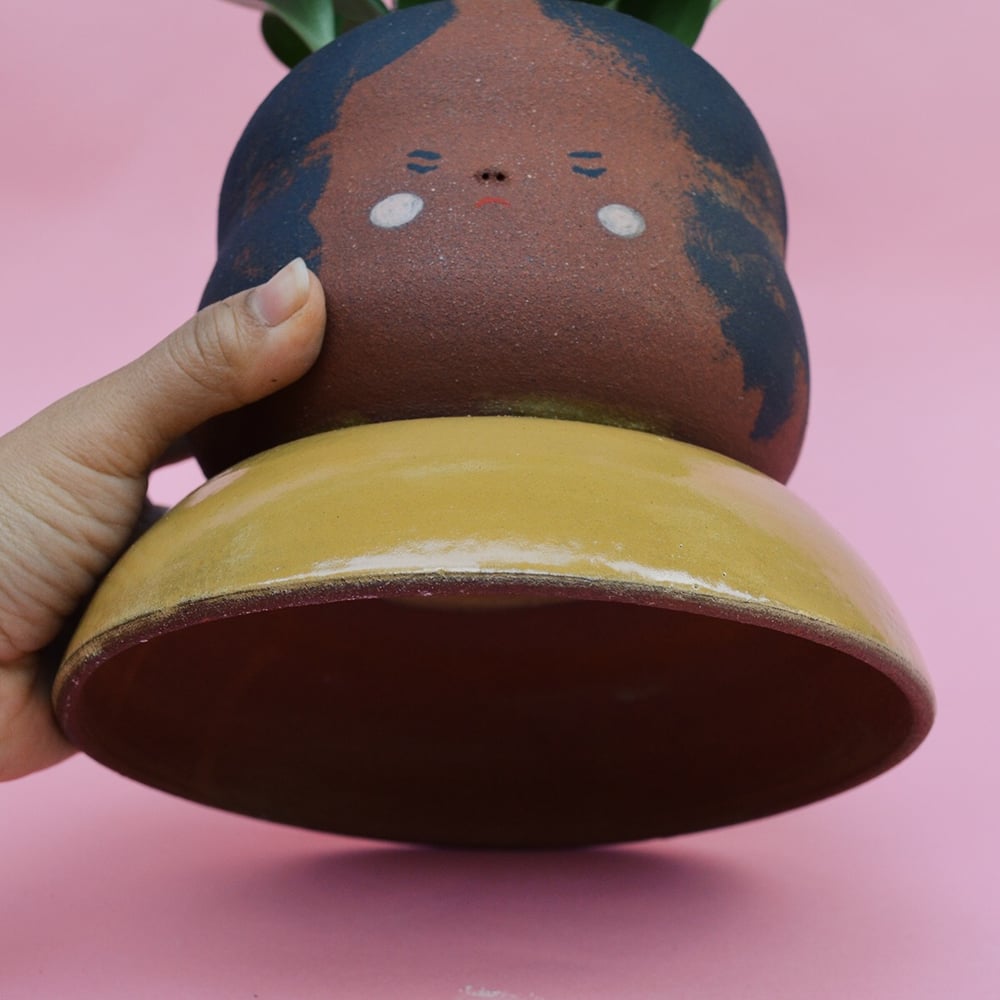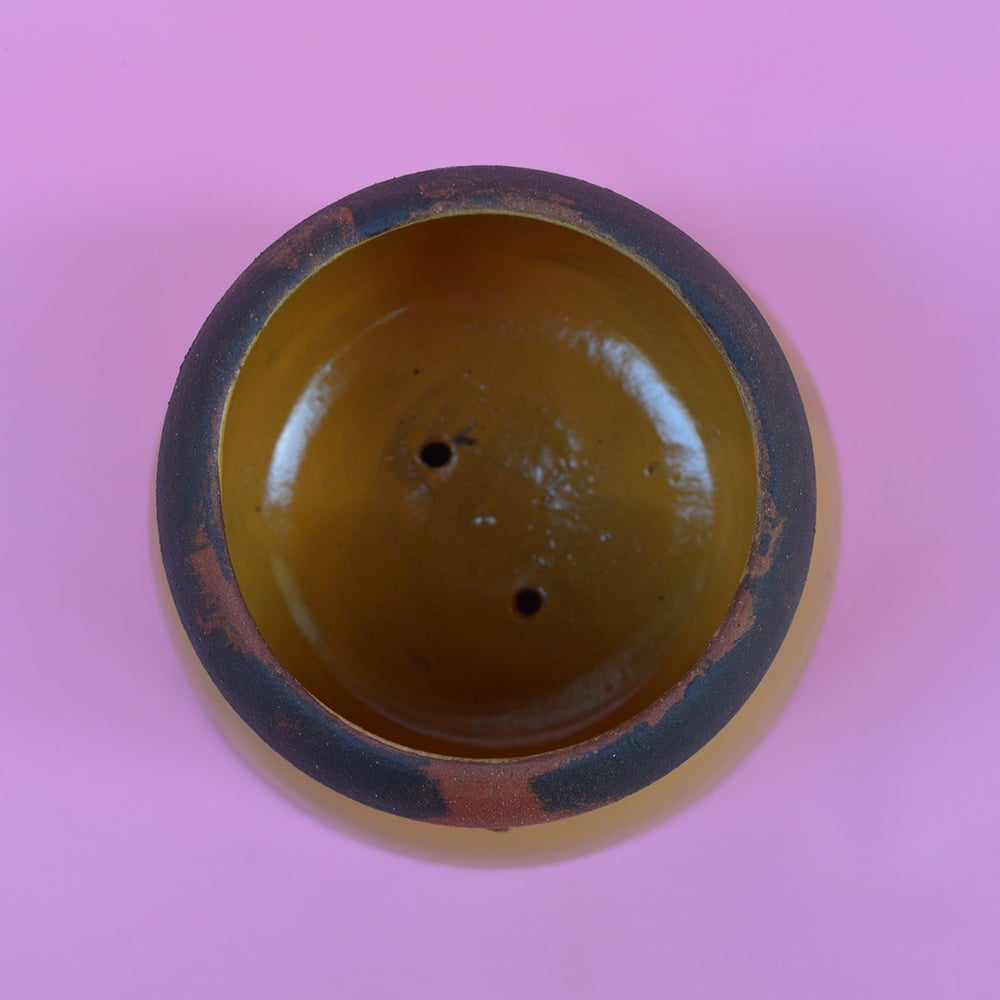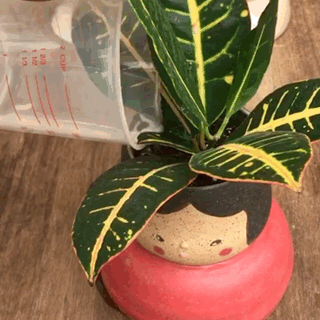 Wheel thrown mama with a yellow bottom. Little nose attached. Painted facial features. Pot your plant into the head of the planter and let the water drain into the bottom bowl of the planter. This planter comes with a small biodegradable dish to hide under your planter that will collect the water.
This planter is in the same style as the 2" and 4" Nina Planters, however this planter is slightly larger than the 4" size.
6.5" tall, 5" wide, 4.75" opening (fits 4" plant).
There is only one of these!