Fufu Medium Planter
Sold out
$
125.00 -
$
145.00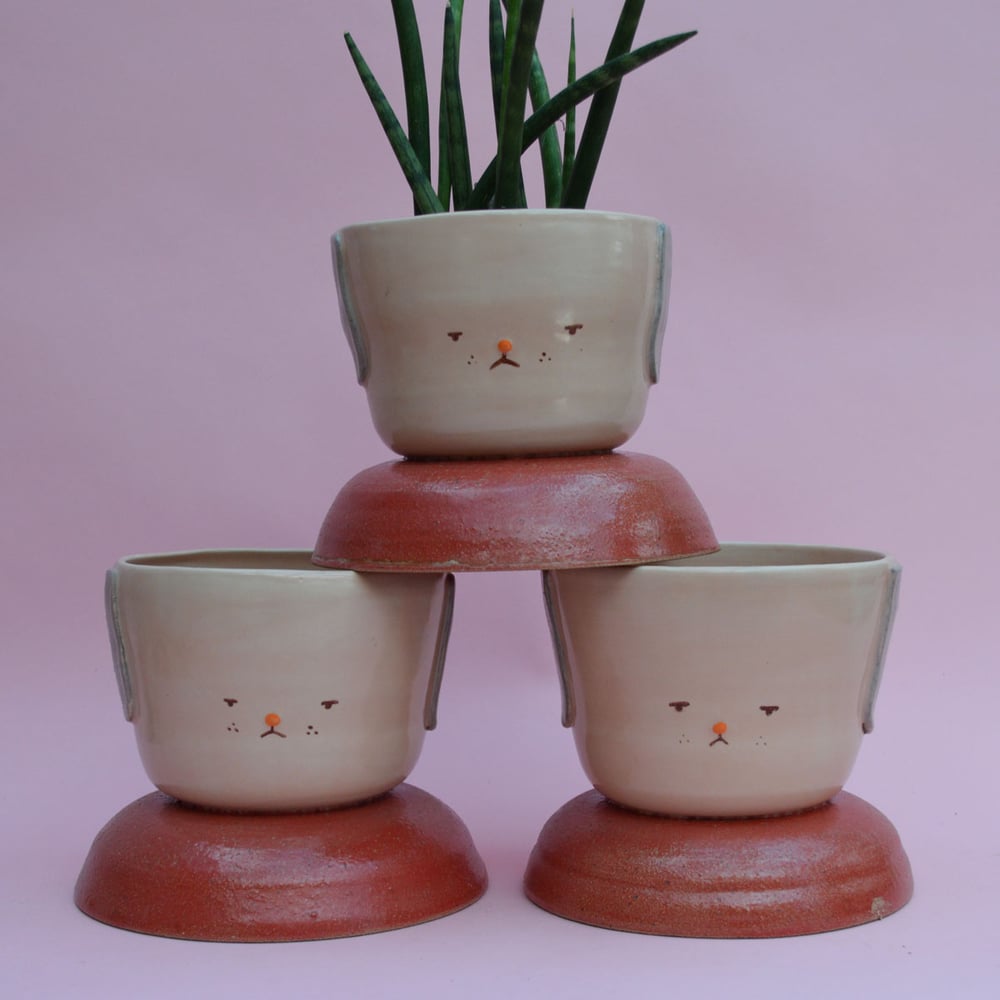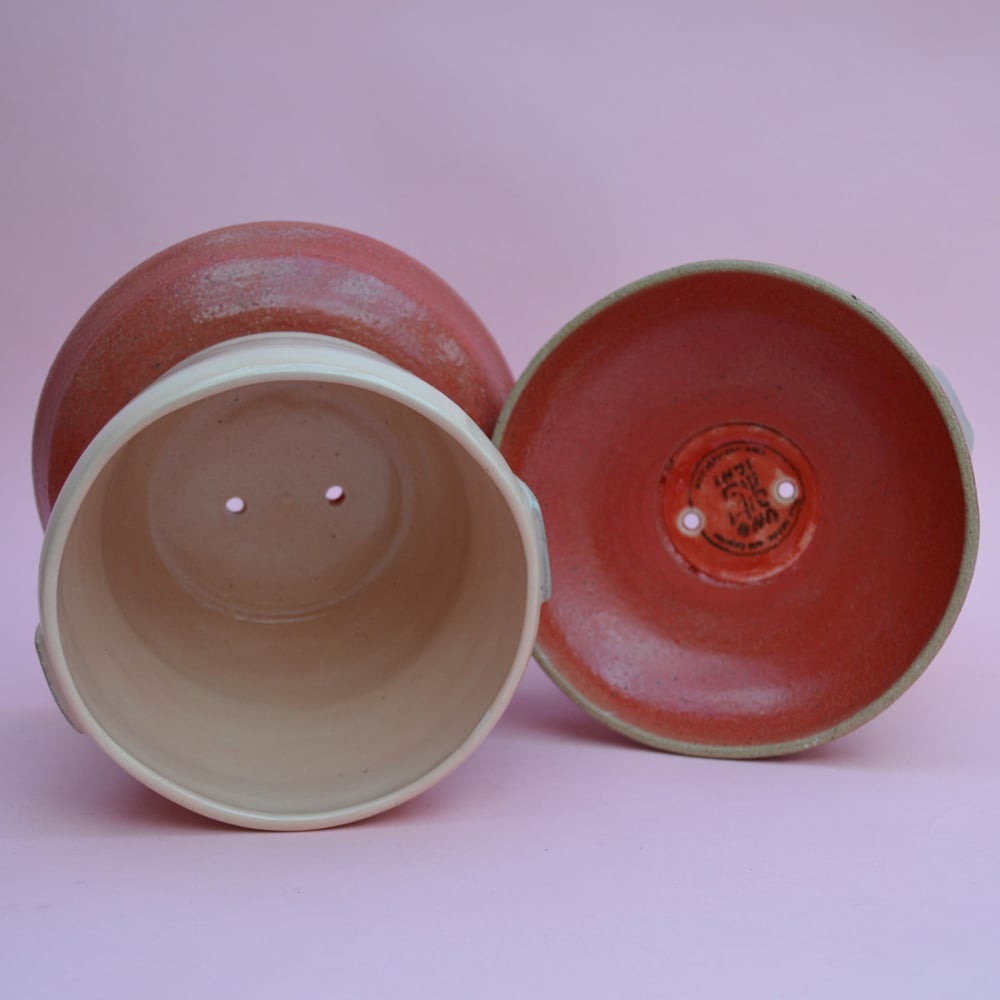 Wheel thrown planter with ears. Little nose attached. Painted facial features. Pot your plant into the head of the planter and let the water drain into the bottom bowl of the planter. This planter comes with a small biodegradable dish to hide under your planter that will collect the water.
6" tall, 5.5" wide, comfortably fits 4" plant.
One planter has a small crack on the inside that doesn't go through to the other side (and doesn't compromise structure). It is discounted.