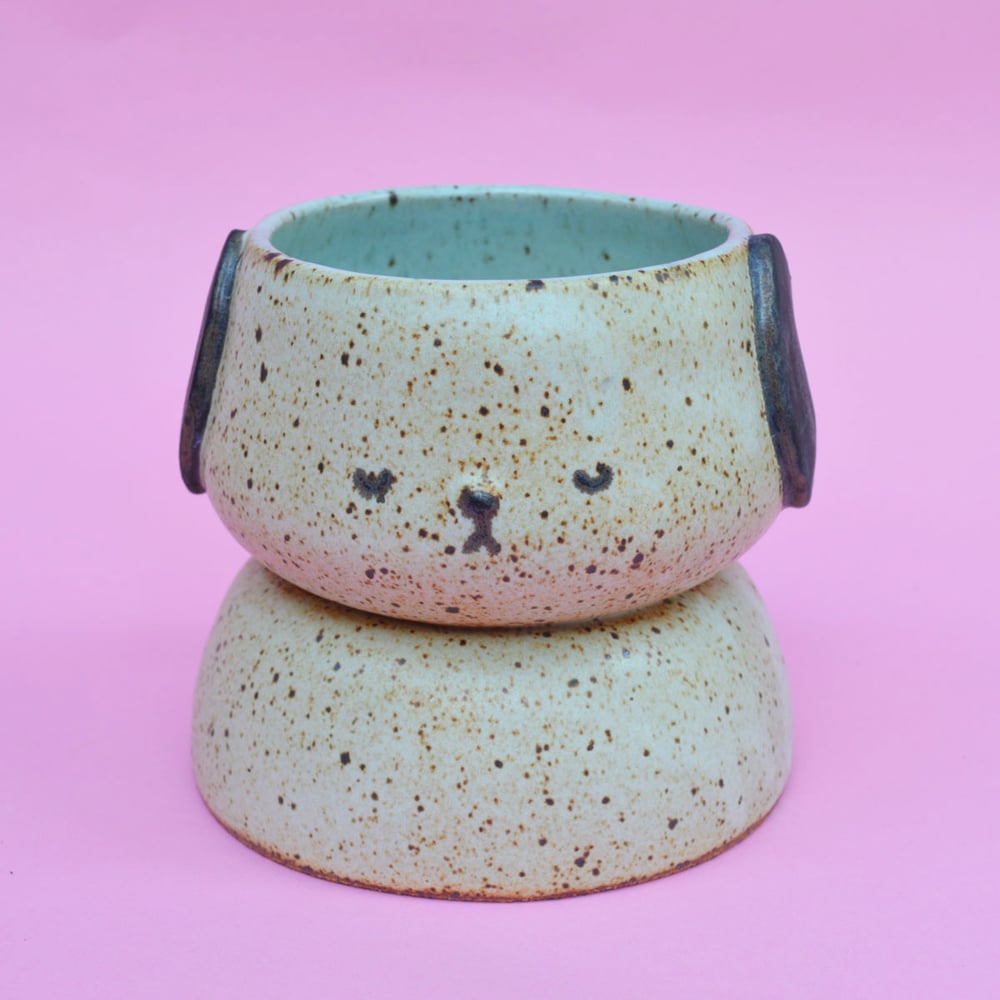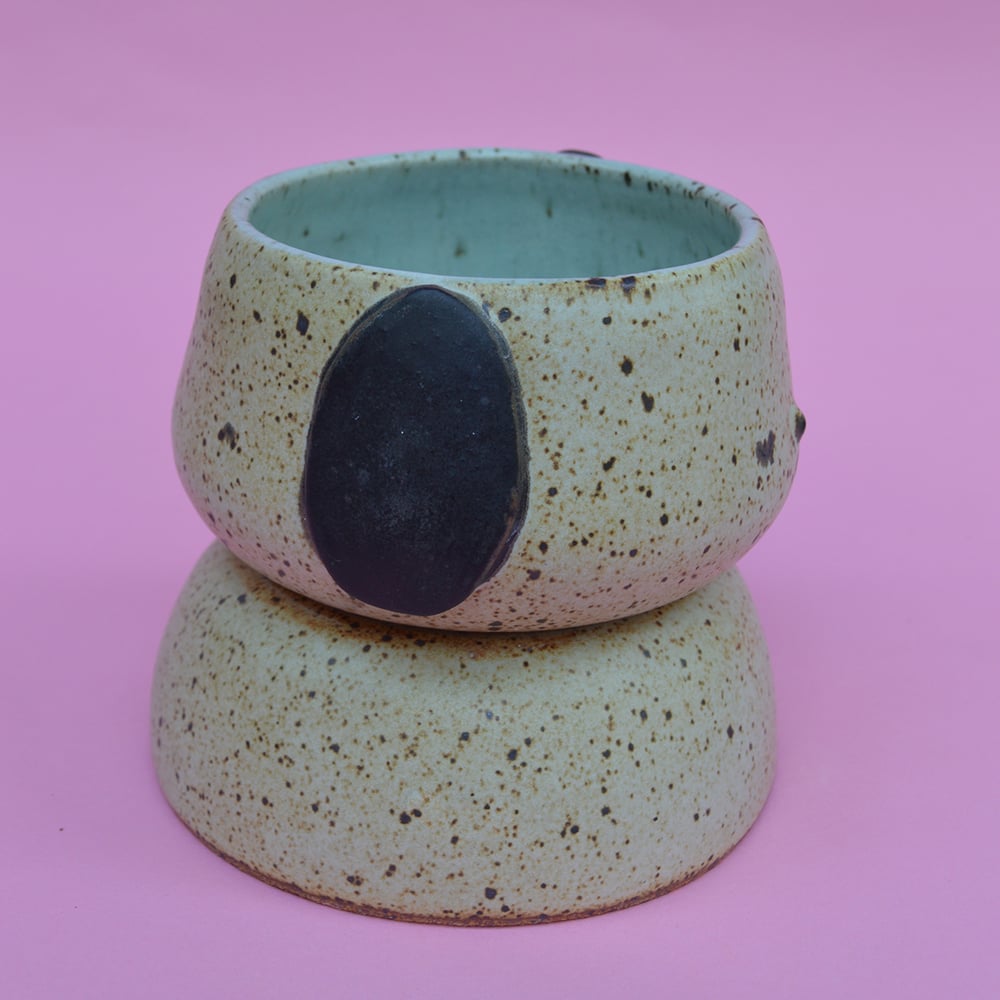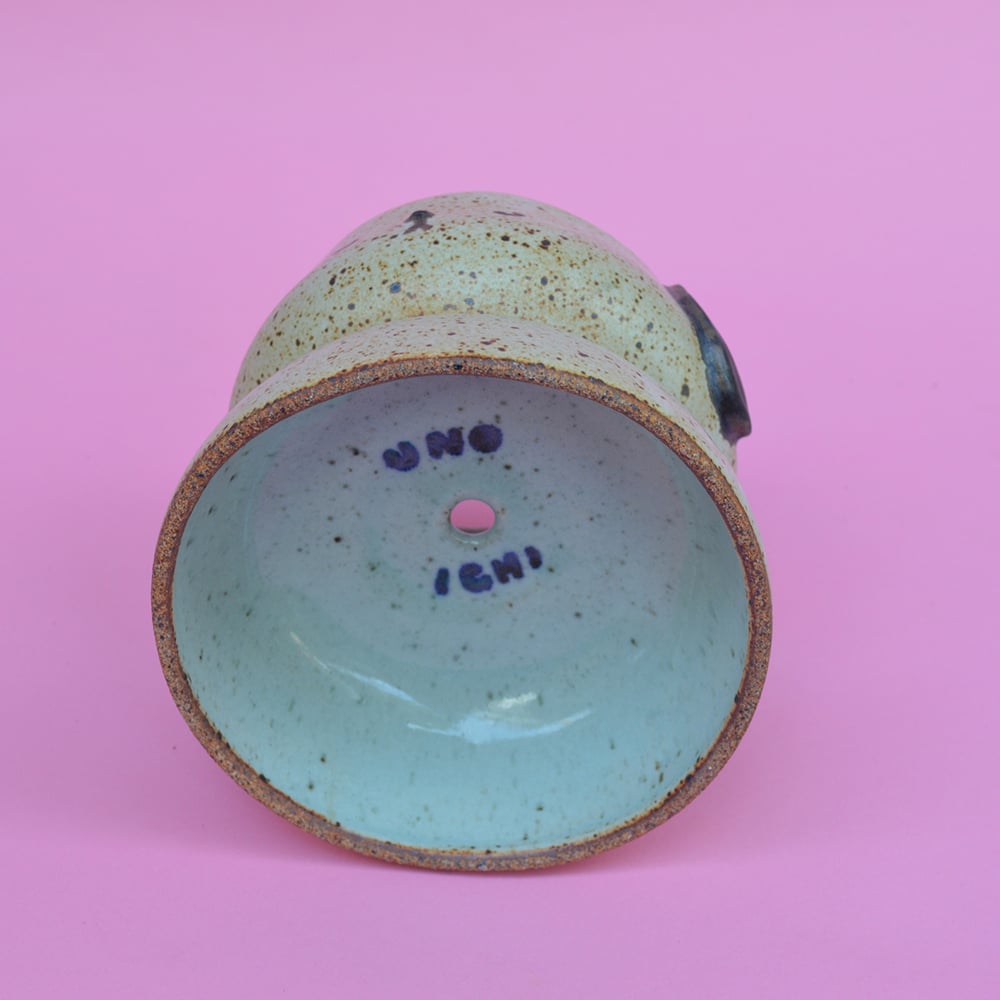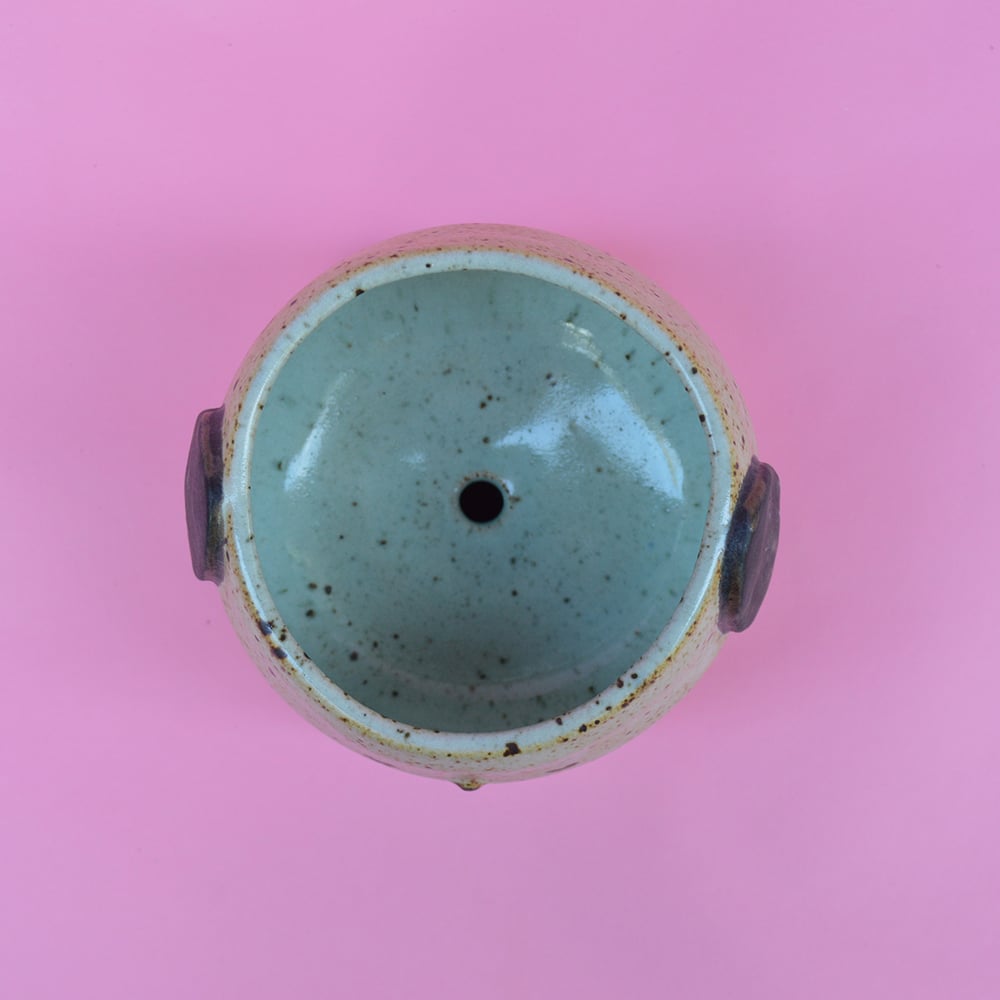 A special dog planter fired to cone 10 in a reduction kiln. Beautiful brilliant blue inside and bottom. Speckled matte glaze outside with a rust look. Ears and nose have been attached. Painted facial features.
6" tall, 5" wide, 4.5" opening (fits 4" plant).
There is only one of these!
Planters come with a compostable saucers made from renewable grain fibers (primarily rice hulls, natural binding agents and organic pigments). These saucers are made to last up to five years outdoors and longer indoors. They are waterproof but it is recommended not to leave water in them for long periods of time.