"I Shall Prevail" Heart Sticker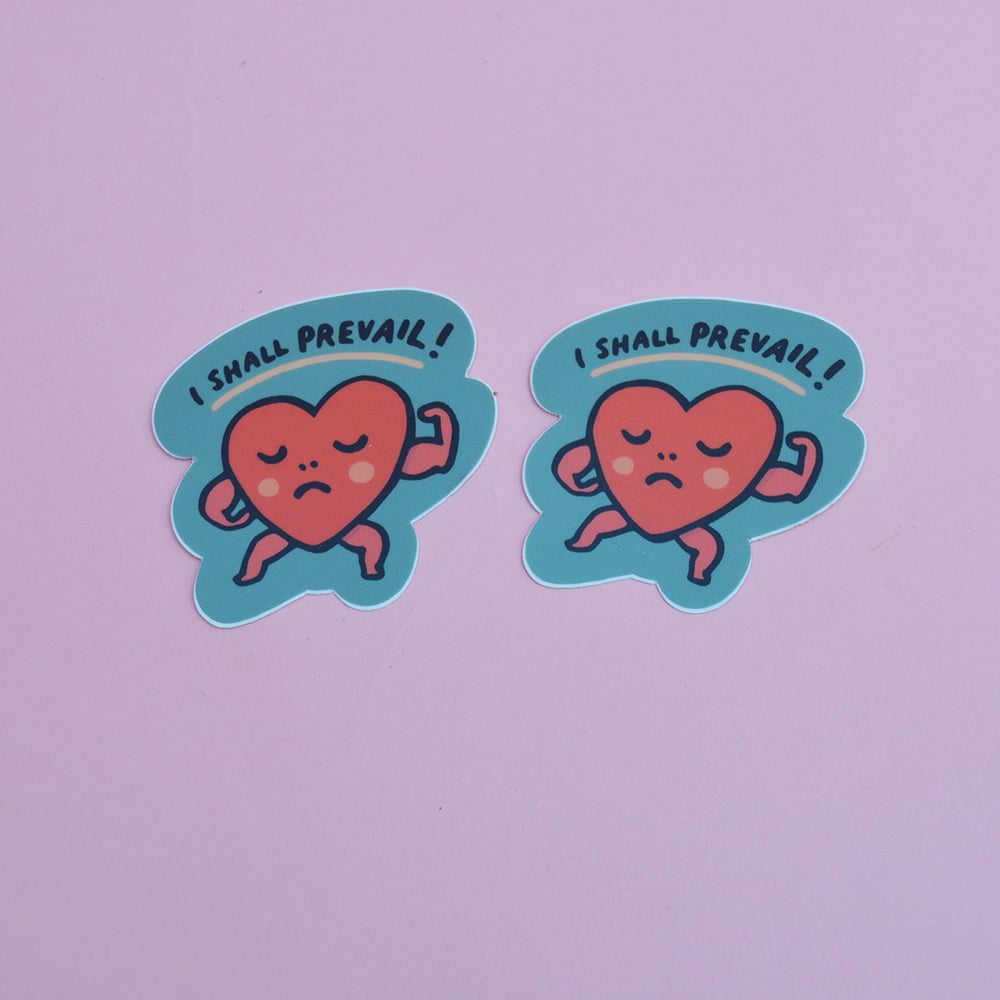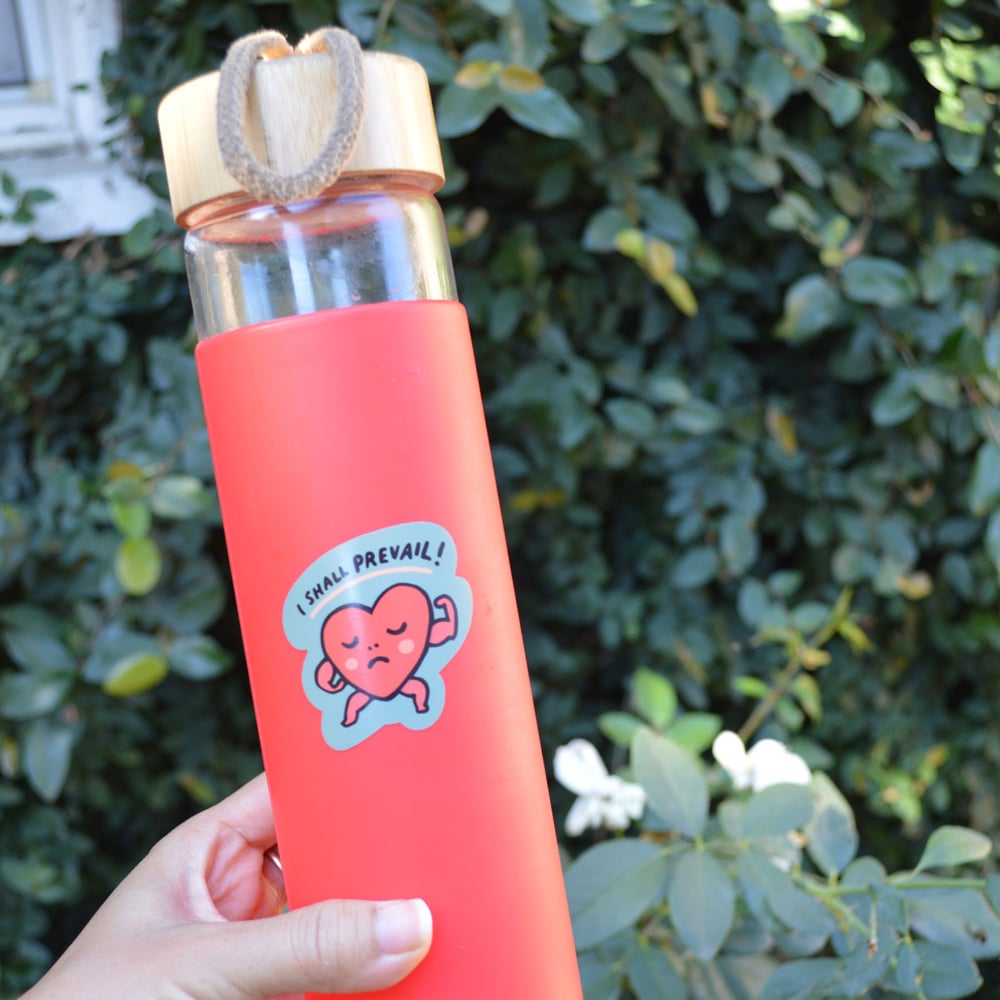 This sticker is the product of two things that have been on my mind a lot lately: #1, recognizing my own personal power, believing in myself, and speaking words of encouragement to myself, and #2, that care and kindness that we practice on a small scale will grow.
This little sticker is meant to lift you up as well as a friend. Stick it on your computer, waterbottle, or wherever you'd like to be reminded of your own strength.
Two come in a pack– one for you and one for them– the Uno+Ichi way.
I hope you'll spread the message and give one to a friend– it just may be the bit of encouragement they need to preserve whatever challenge they are currently facing.