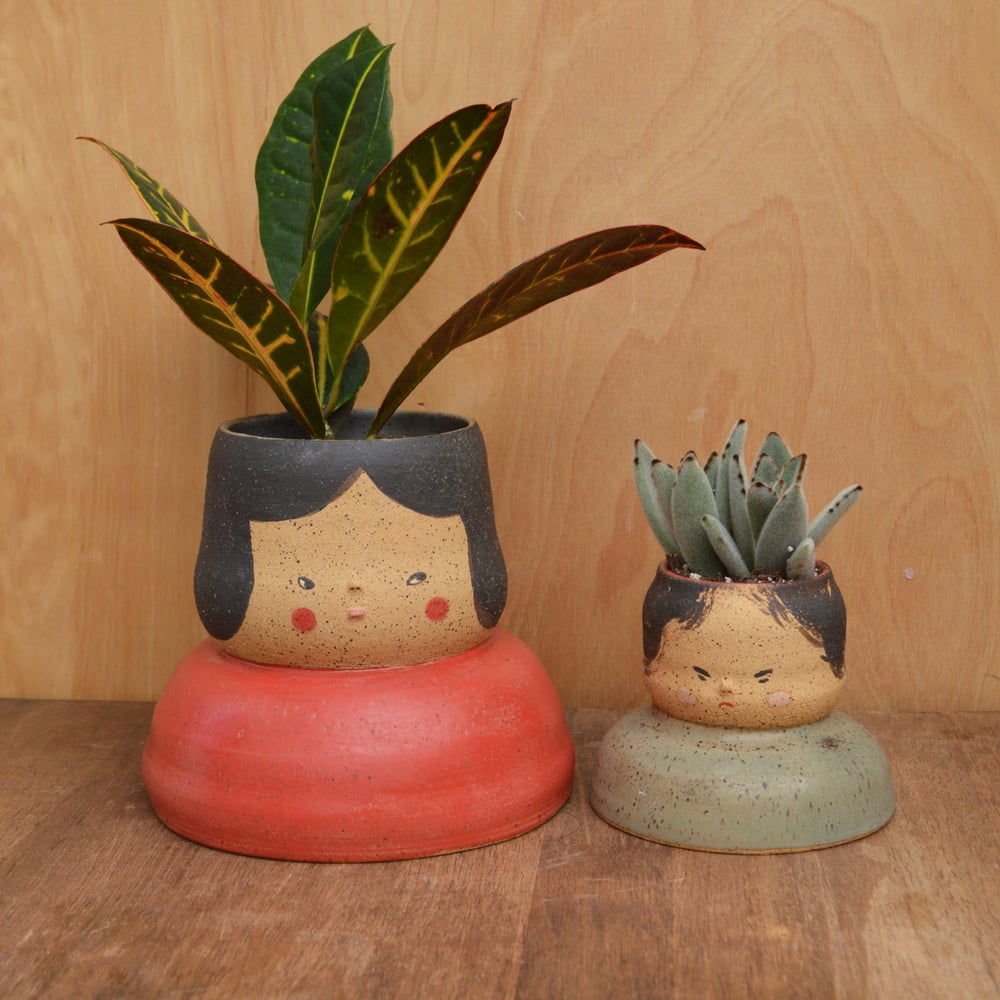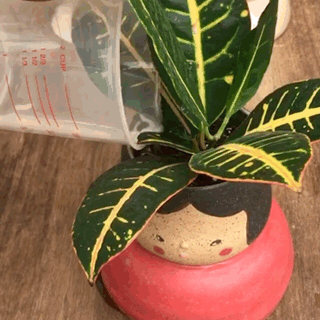 Wheel-thrown planters in the style of "niñas y chicos" (but with shoulders!) made from various clay bodies. The top portion holds the plant, while the bottom portion creates space for drainage. You can place a secret dish underneath to catch water or simply place the planter on a plate. Hand painted and hand sculpted facial features. Each piece is one-of-a-kind. Glazes vary depending on character. Comes in three sizes: small, medium, and large.
Medium planters come with a compostable saucers made from renewable grain fibers (primarily rice hulls, natural binding agents and organic pigments). These saucers are made to last up to five years outdoors and longer indoors. They are waterproof but it is recommended not to leave water in them for long periods of time.
Small (fits a 2" succulent): 2.5" diameter, 4" tall. $78
Medium (fits 4" plant): 4.5" diameter, 5.5" tall. $124
Large (fits 6" plant): 8" diameter, 10" tall. $248 (made-to-order only)
Please note that when draining the water may drip straight down from the drainage hole or occasionally run down the inside of the planter. If it runs down the inside of the planter some water may show up on the bottom rim of the planter base. Please test watering your plant on a surface free of any electronics or important papers to know how your planter typically drains to avoid water damage to any precious items.