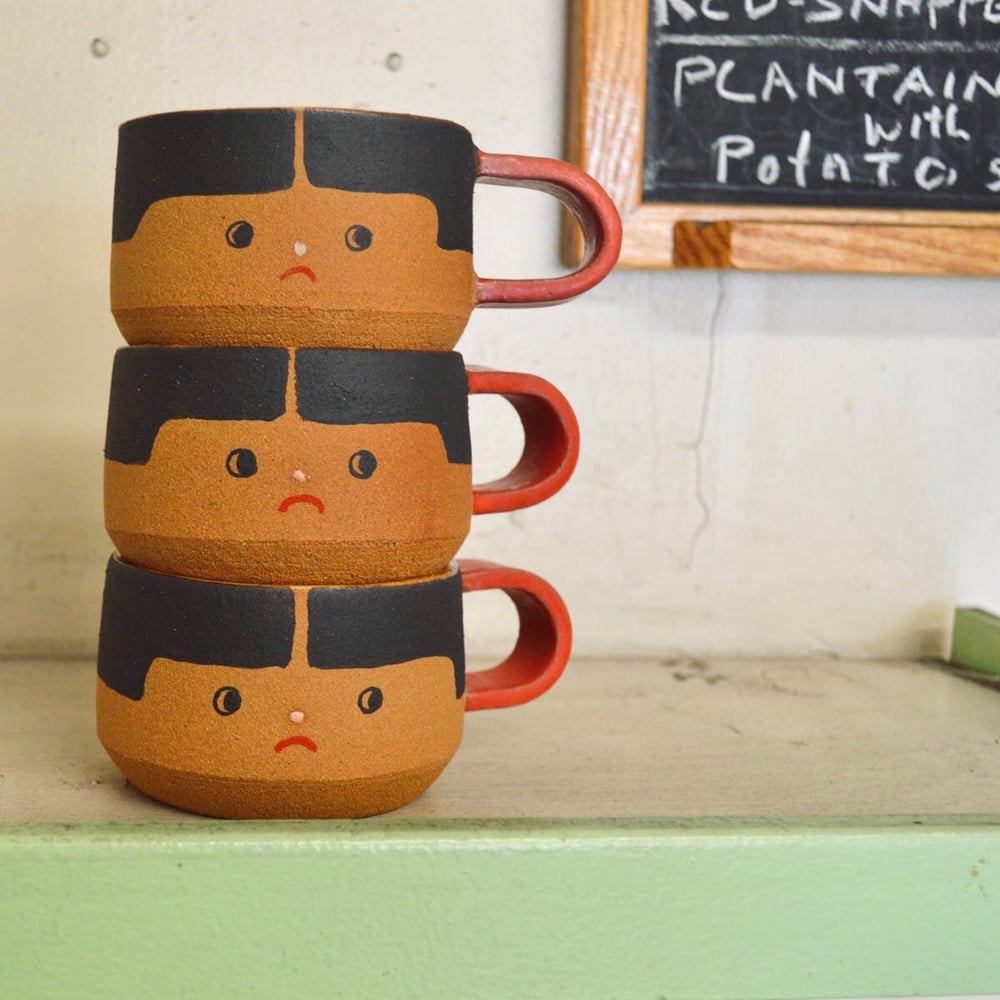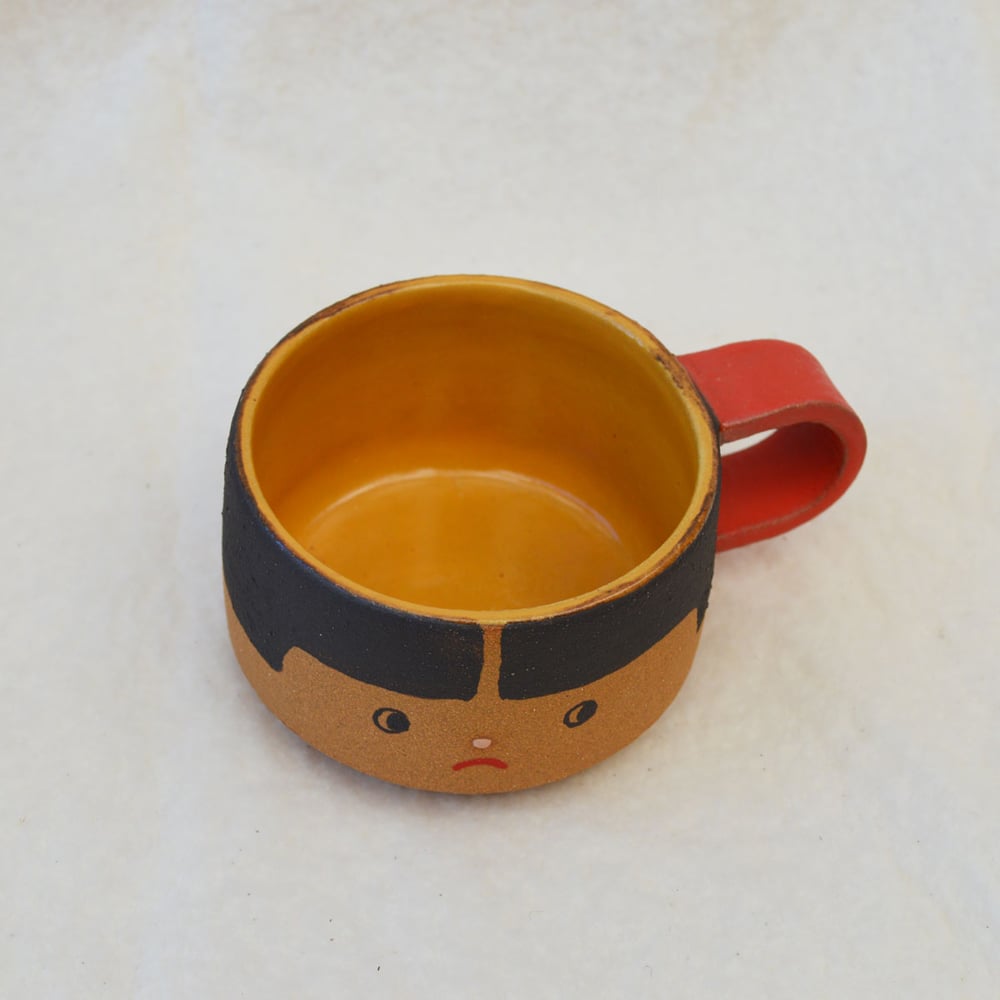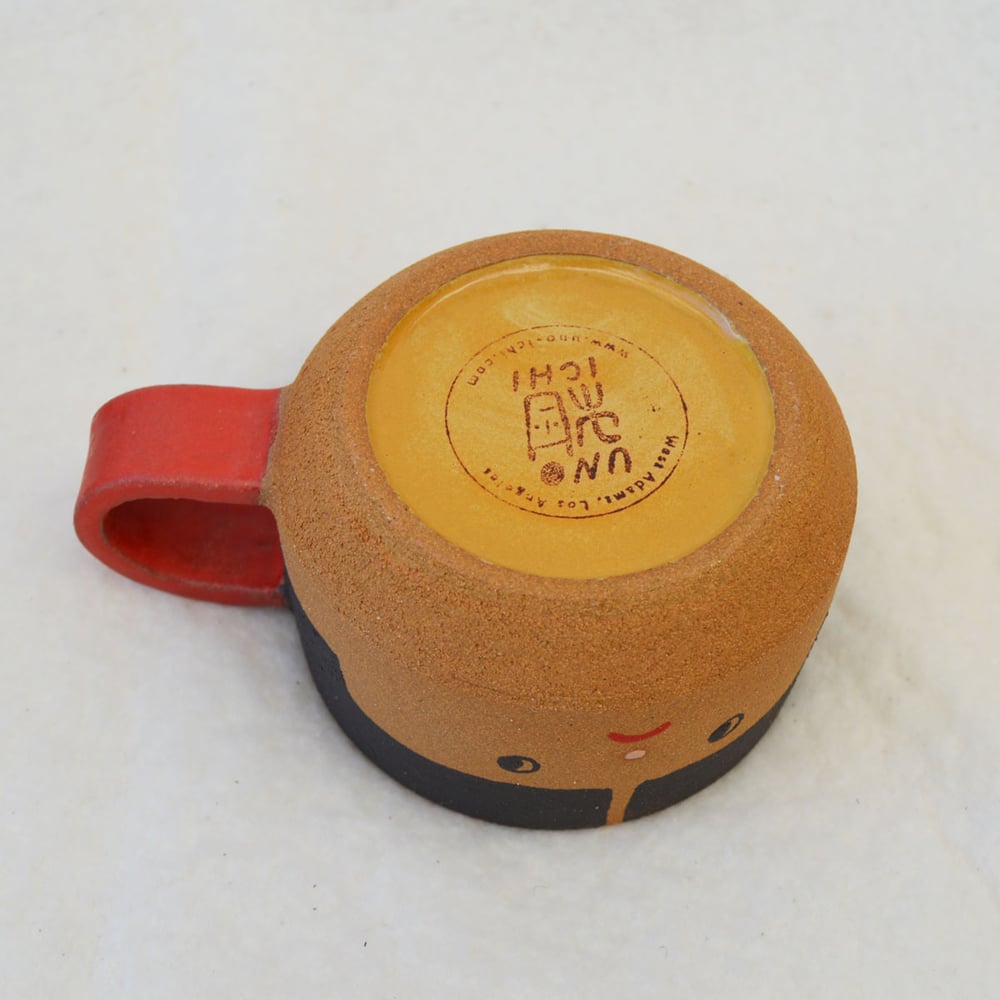 A sad sally cup. Made from a warm, sandy clay body. Thrown by hand on the wheel. Handpainted face with eyes looking toward the right and a sad red mouth. The inside has been painted with a satin yellow glaze and the handle in a satin red glaze.
The bottoms have been trimmed to stack into each other. Sold separately.
3.5" wide, 3 " tall, fits 12 oz of liquid.