Small Niña Planters- Brownie clay color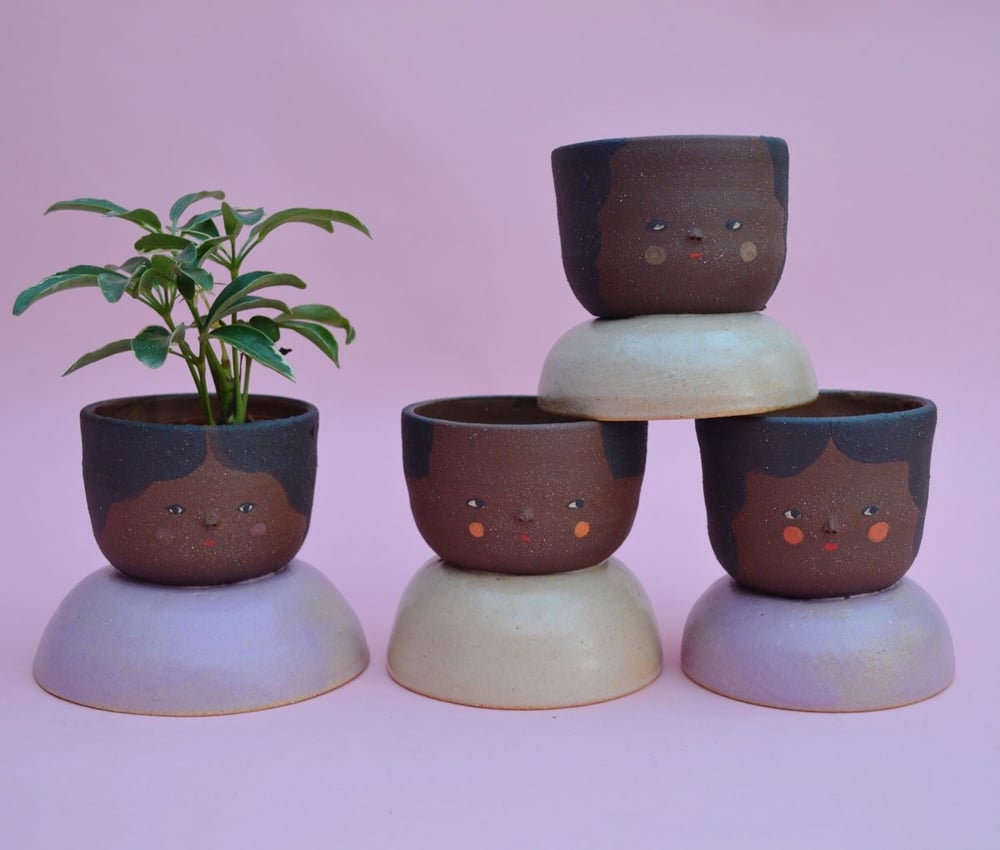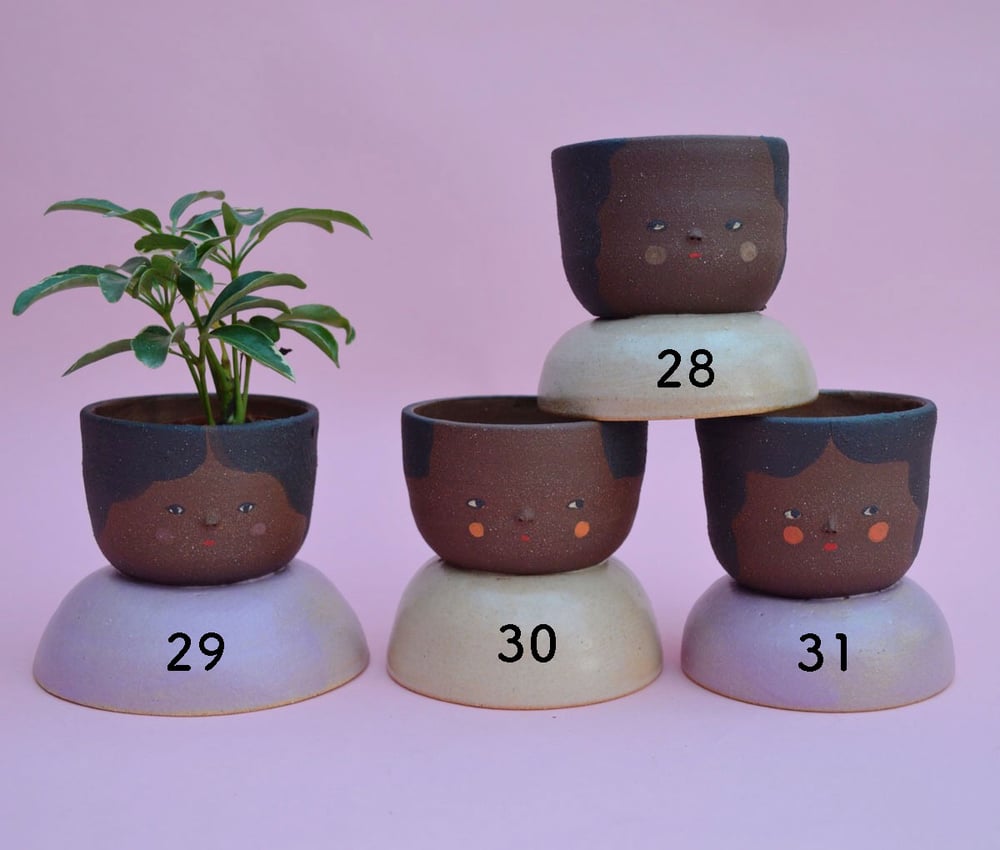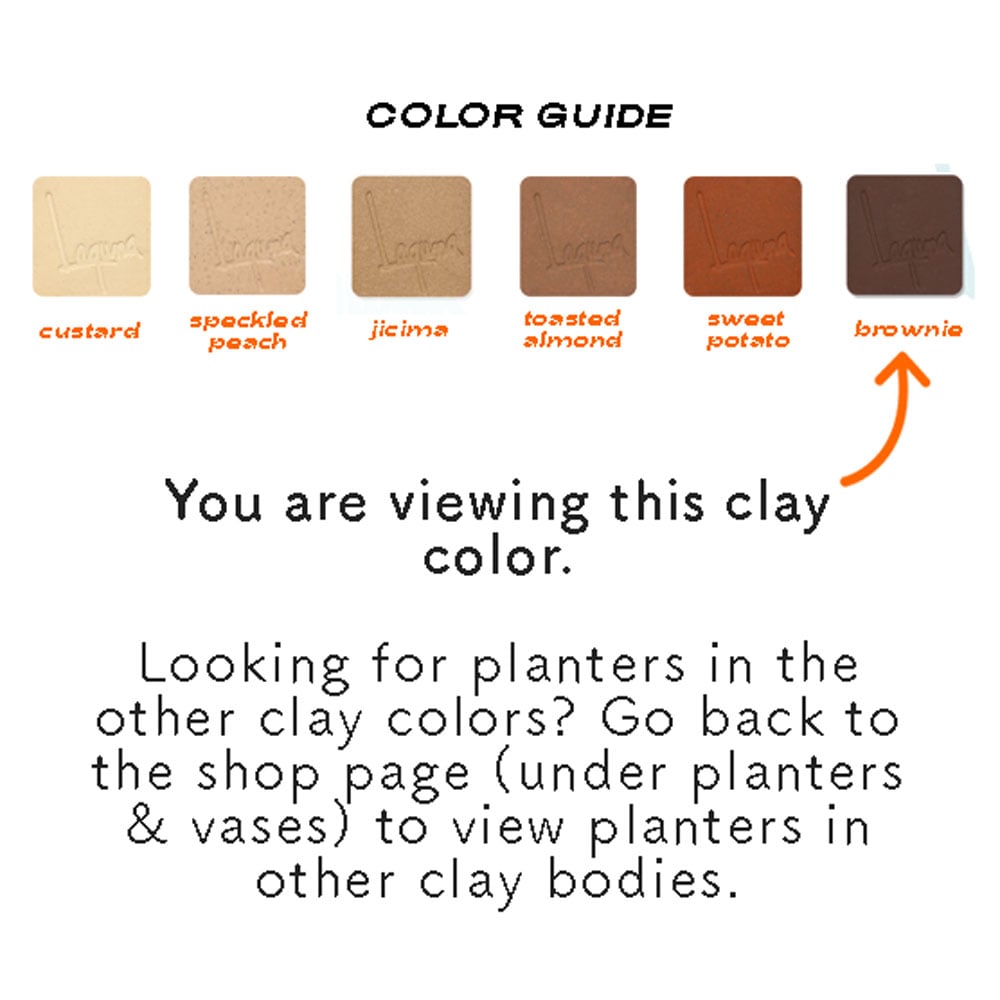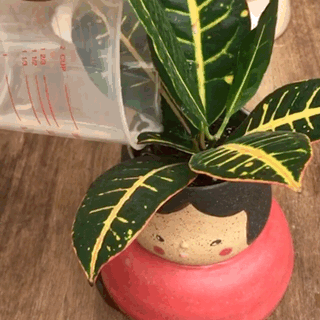 Wheel-thrown planters in the style of "niñas y chicos" (but with shoulders!) made from the "brownie" clay body. The top portion holds a small plant, while the bottom portion creates space for drainage. You can place a secret dish underneath to catch water or simply place the planter on a plate. Hand painted and hand sculpted facial features. Each piece is one-of-a-kind. Glaze colors vary depending on character.
Small (fits a 2" succulent): 3" diameter, 4.5" tall
Please note that when draining, the water may drip straight down from the drainage hole or occasionally run down the inside of the planter. If it runs down the inside of the planter some water may show up on the bottom rim of the planter base. Please test watering your plant on a surface free of any electronics or important papers to know how your planter typically drains to avoid water damage to any precious items.