Small Tokki Town Planters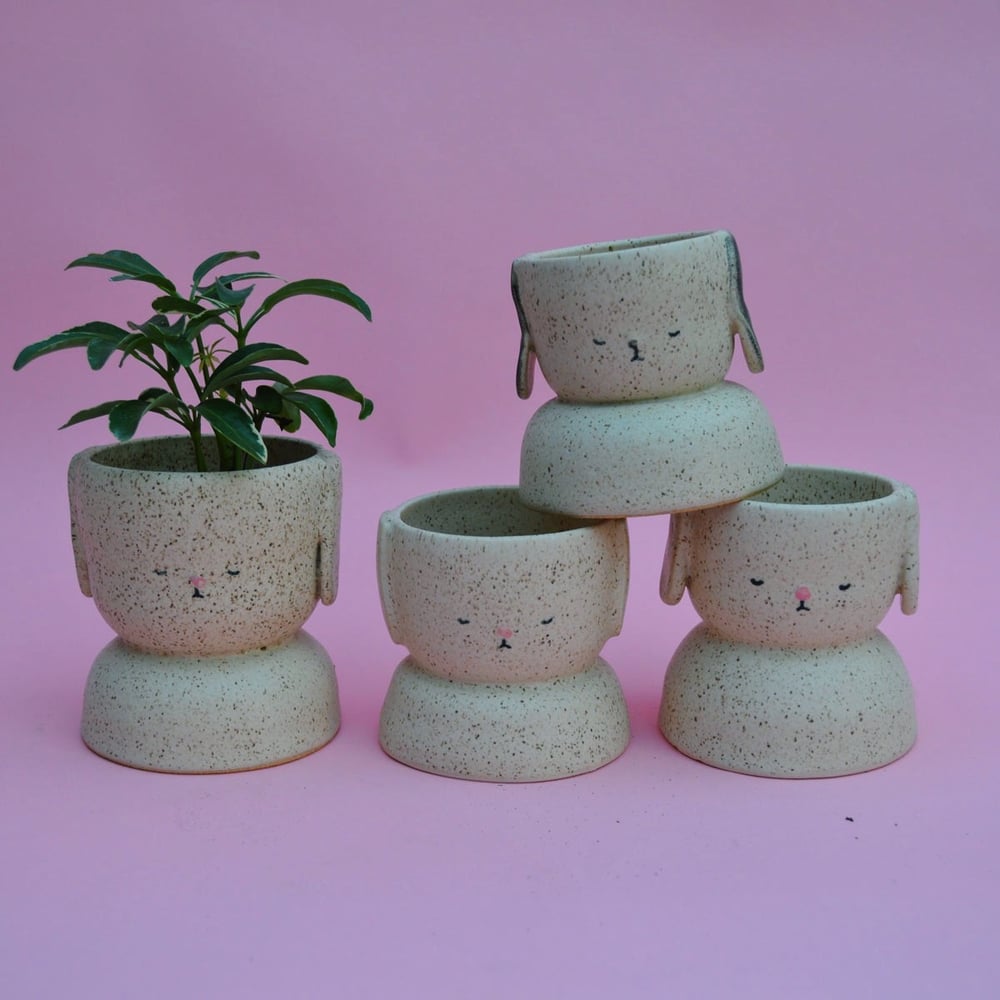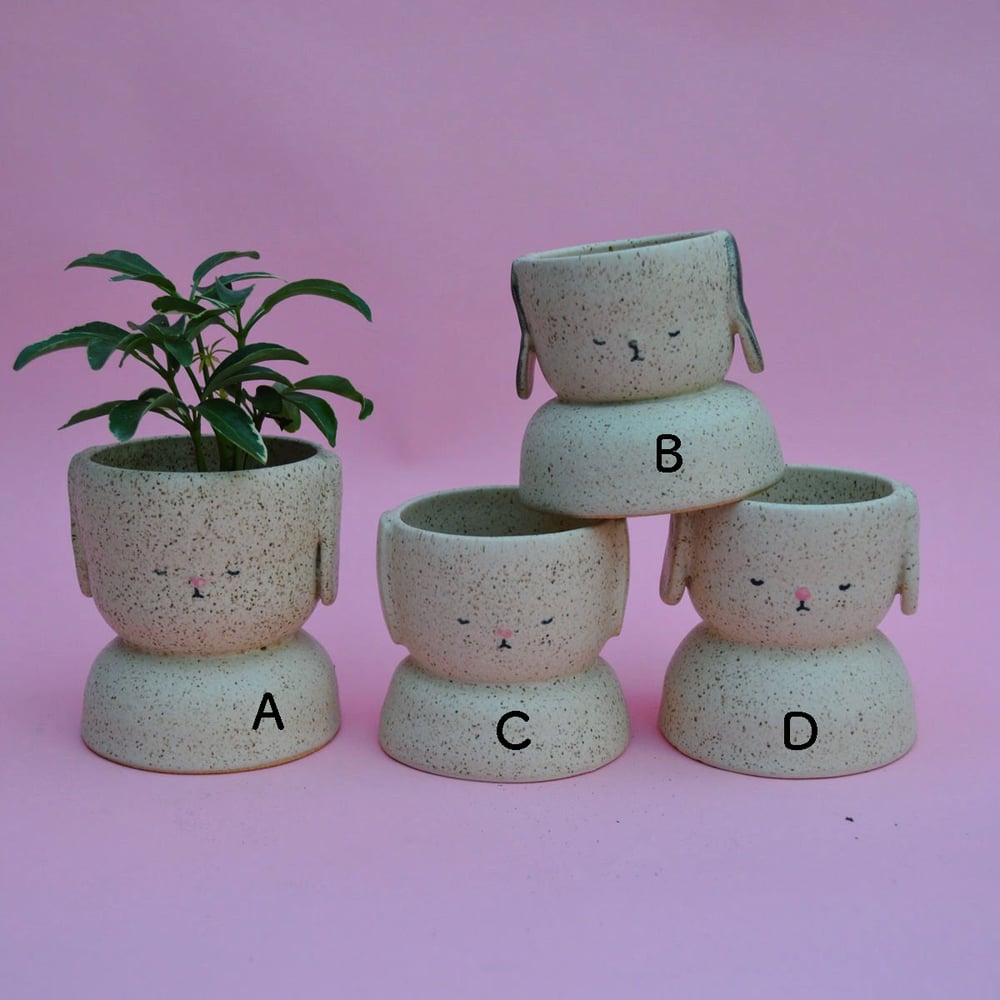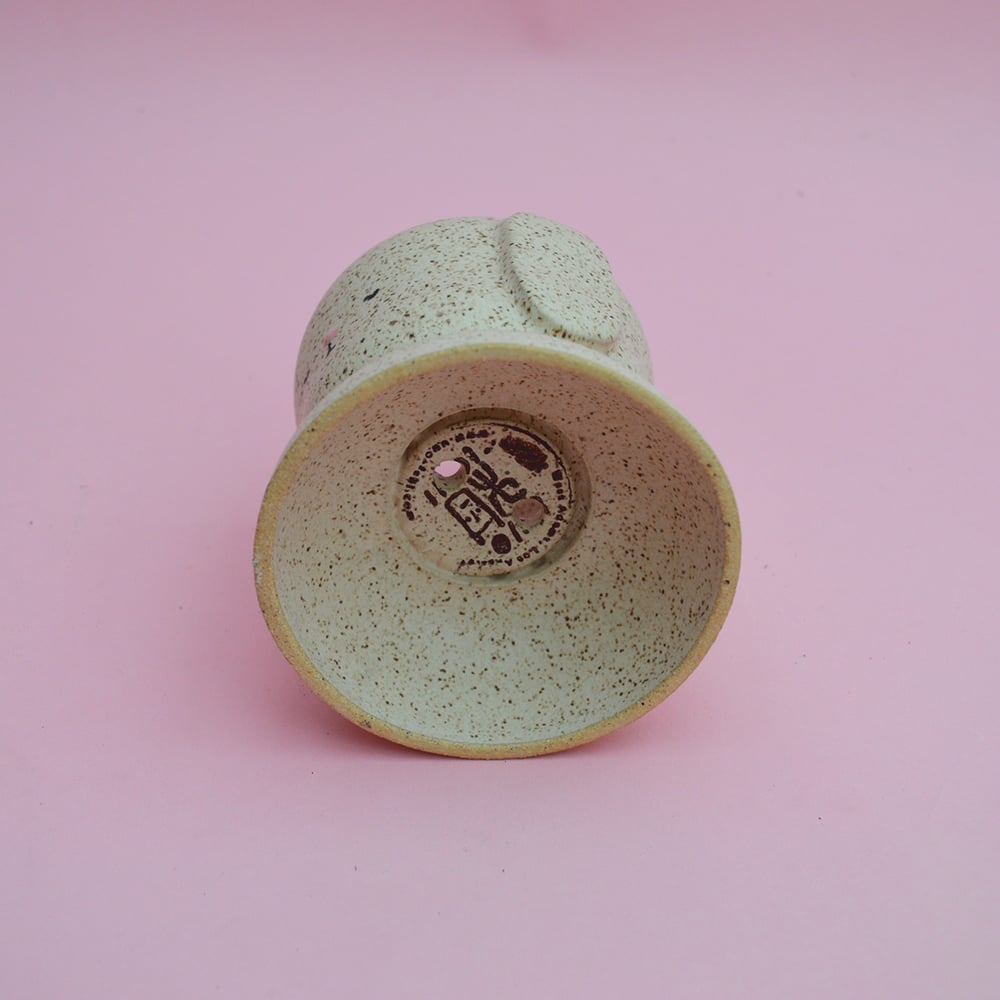 Tokki (meaning rabbit in Korean) Town is a little bunny who lives in a dog house. She sometimes thinks she's a dog— she's even starting to look like one! She will be your loyal friend and guard bunny. Tokki Town carries with her the magic of favorite childhood rabbits, such as Peter Rabbit, Miffy, The Velveteen Rabbit, and that cute little rabbit all dressed for bed in Goodnight Moon. However she will be quick to tell you that she's not like other rabbits. She hates carrots and would rather eat a hamburger.
Wheel thrown with a matte speckled glaze. Ears and nose have been attached. Painted facial features. The top portion holds a small plant, while the bottom portion creates space for drainage. You can place a secret dish underneath to catch water or simply place the planter on a plate.
Small (fits a 2" succulent): 3" diameter, 4.5" tall
Please note that when draining, the water may drip straight down from the drainage hole or occasionally run down the inside of the planter. If it runs down the inside of the planter some water may show up on the bottom rim of the planter base. Please test watering your plant on a surface free of any electronics or important papers to know how your planter typically drains to avoid water damage to any precious items.