The Fruit Lady Emerald Fruitbowl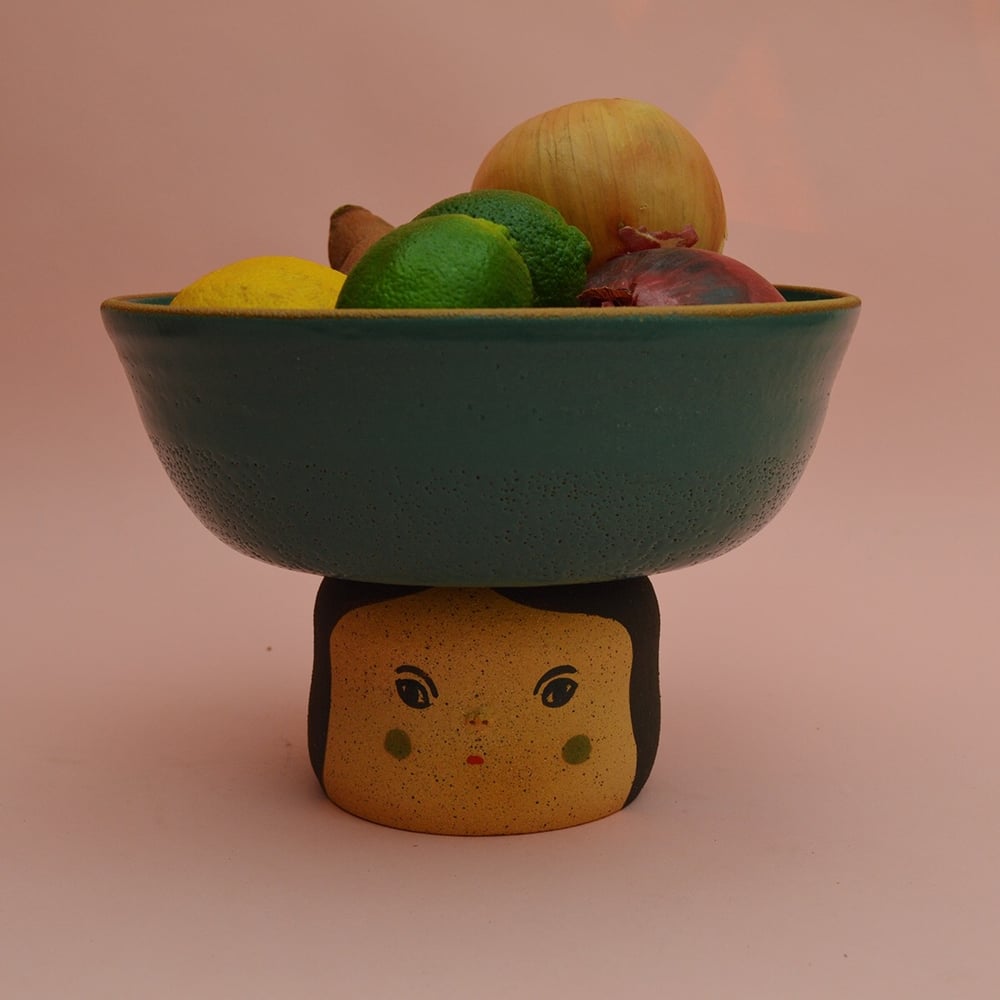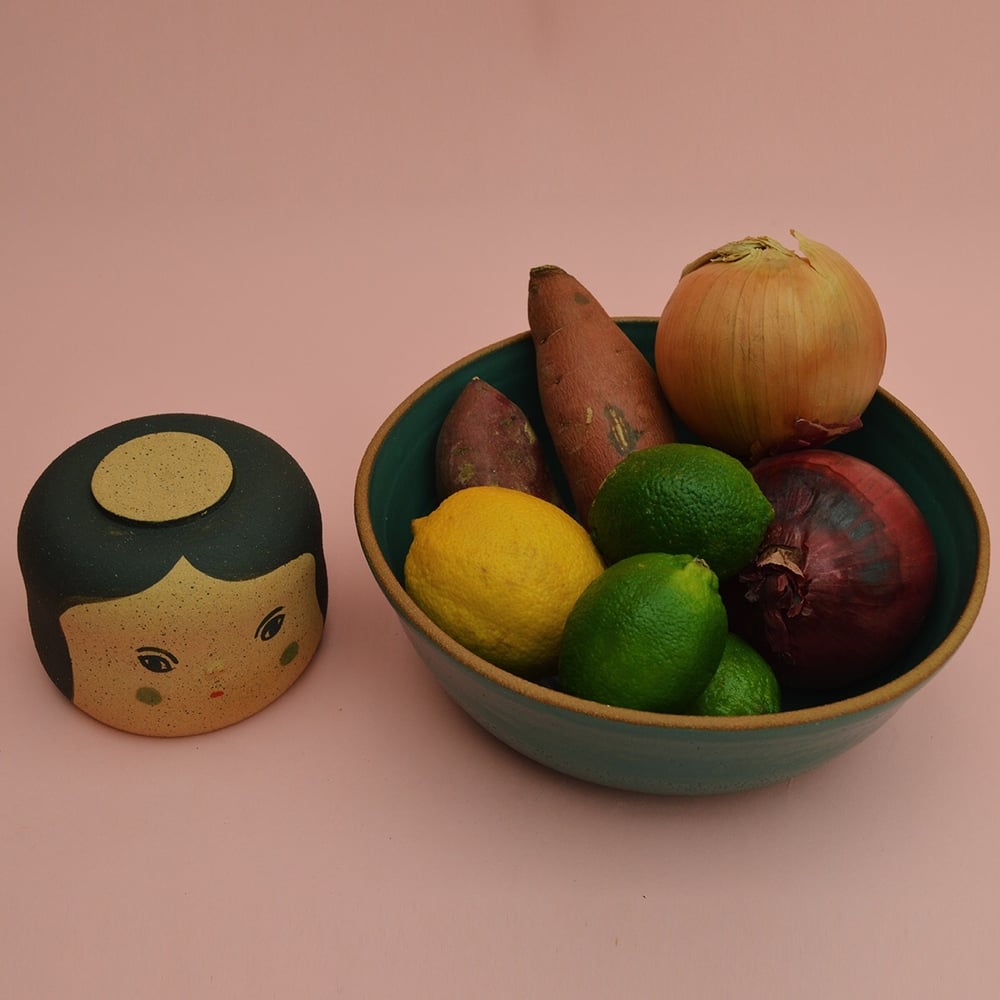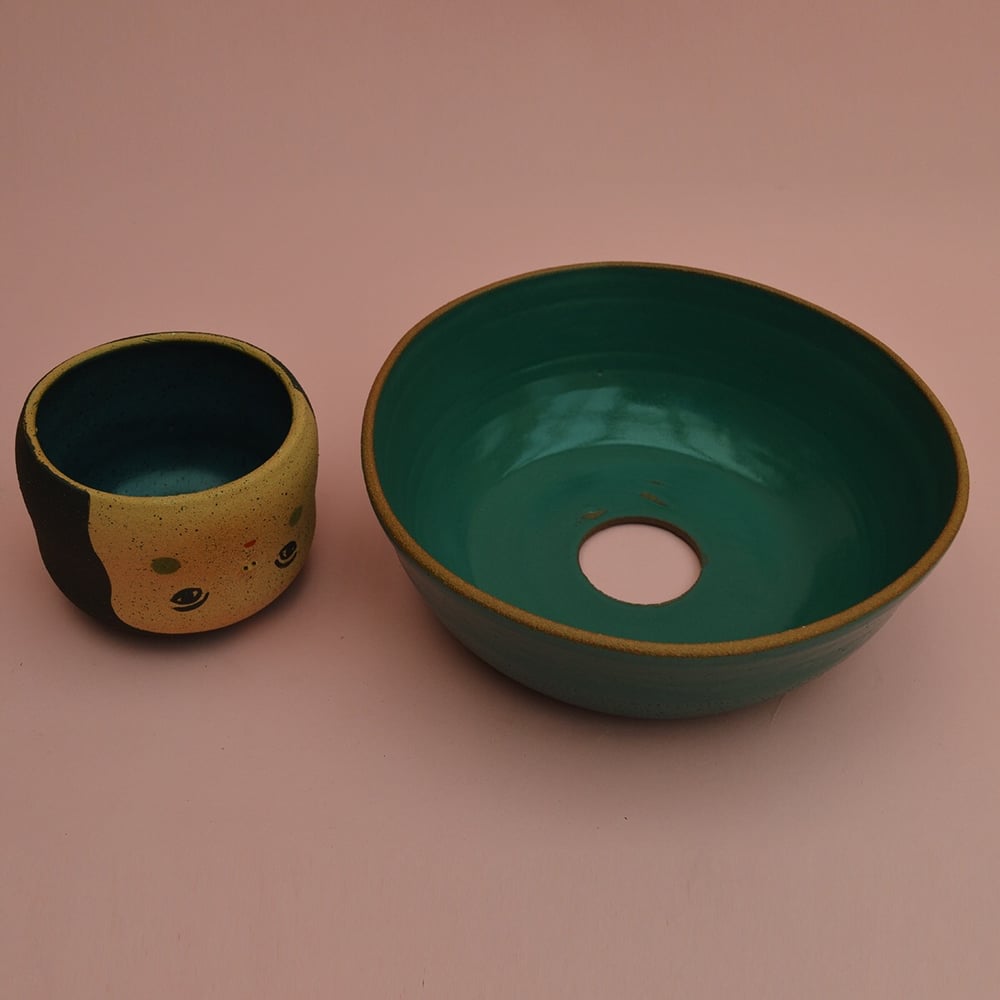 Put your fruit on a pedestal! Stoneware wheelthrown fruitbowl made of two parts. Hand painted facial features and glazed with a vibrant emerald green glaze.
Hana made these by first throwing the basic forms on the wheel, and then assembling them together. The subtle nose was attached, and then the face and hair was painted. The fruitbowl was then fired in the kiln at 1800 degrees. A satin emerald green glaze was then applied to the inside of the bottom portion and the top bowl. Finally it was placed in the kiln for it's second firing at 2200 degrees.
Base lady: 6" tall, Bowl: 3" tall, 8.75" wide (total height approximately 8.5")
Only one of these. Please note the imperfect glaze on the inside of the bowl portion.
Handmade by Hana Ward.